The residence featured in this blog originally approached us wanting a simple redesign of their landscape due to concerns they were facing on their property that included a small stream taking away from play space for their children in the backyard. They were also concerned with the erosion problems along the side of their home caused by dying sod not holding dirt in place.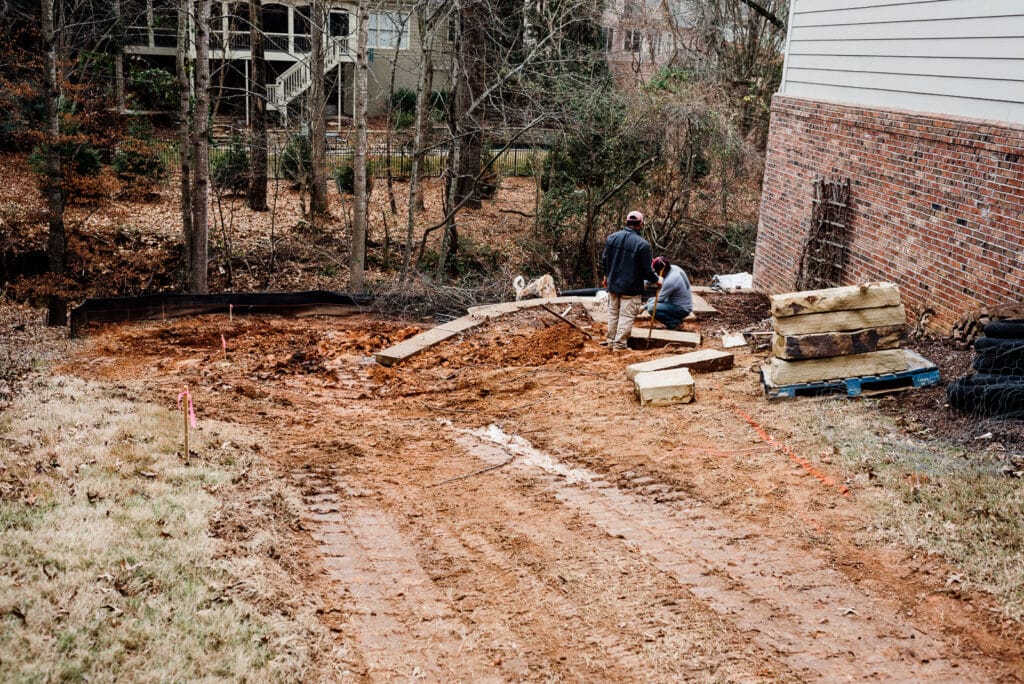 Many home builders do not take into account the growth or long-term viability of landscapes when constructing neighborhoods.  Achieving enough curb appeal to get a quick sell is the name of their game. This project is located in a classic suburb-style neighborhood where homes are constructed close together.  The builder originally installed Bermuda sod in the front yard while the backyard was seeded with fescue. For the landscaping, the builder chose very basic plants to surround the home, putting larger plants closer by while smaller plants are placed farther away.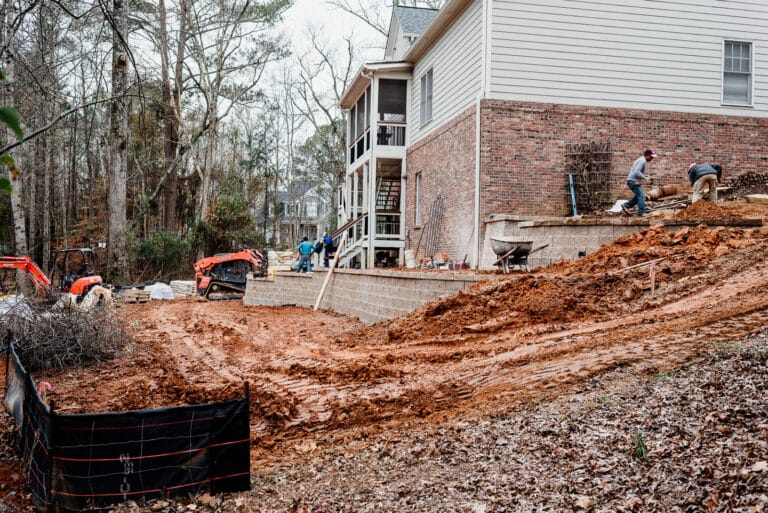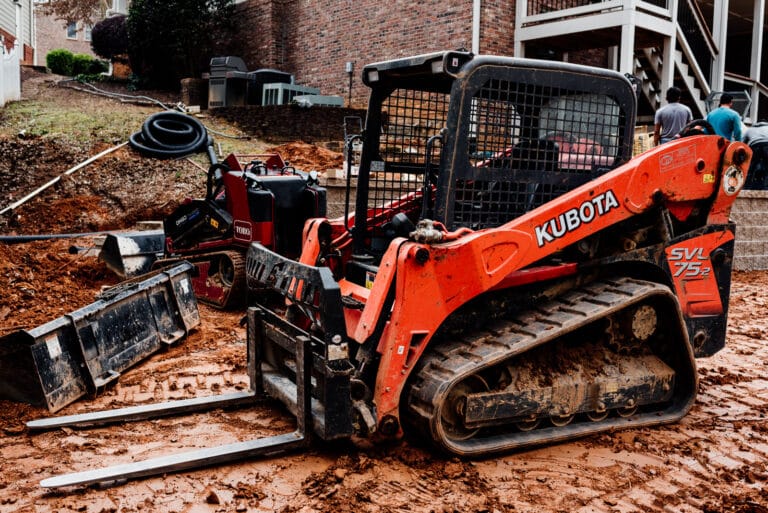 Hardwoods were planted throughout the neighborhood during development in an effort to landscape, but this presents challenges to homeowners as they age for a few reasons. Initially, these trees are small and do not create problems. However, over a period of 10 to 15 years, these trees will become large and their canopy coverage increases. One of the biggest problems with this is that they create large patches of shade. Coupled with mature trees that the builder left during construction, these large areas of shade are not good for Bermuda sod. Bermuda sod requires full sun which means 6 to 8 hours of direct sunlight. Since these homes are built so close, the trees can become dangerous to homes during storms with high winds and the sun cannot reach side yards. Bermuda begins to fade because it cannot photosynthesize properly without adequate sunlight, so these yards are more prone to disease and poor growth. Bermuda must stay healthy and thick to be effective as a lawn and control soil erosion. As it dies, it leaves large patches of exposed soil that allow water to wash away soil. With this comes exposed tree roots, unsafe conditions for residents, possible HOA violations, and an unsightly yard. We see this scenario daily in the Metro Atlanta Area. For these clients, we put together an intensive landscape design that focused on channeling water via appropriate paths as well as taking into consideration their requests for an updated landscape and increasing the size of their backyard for their children.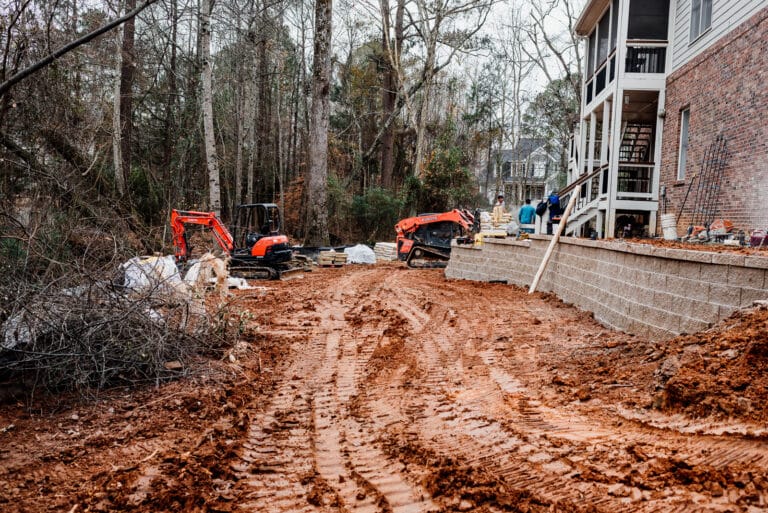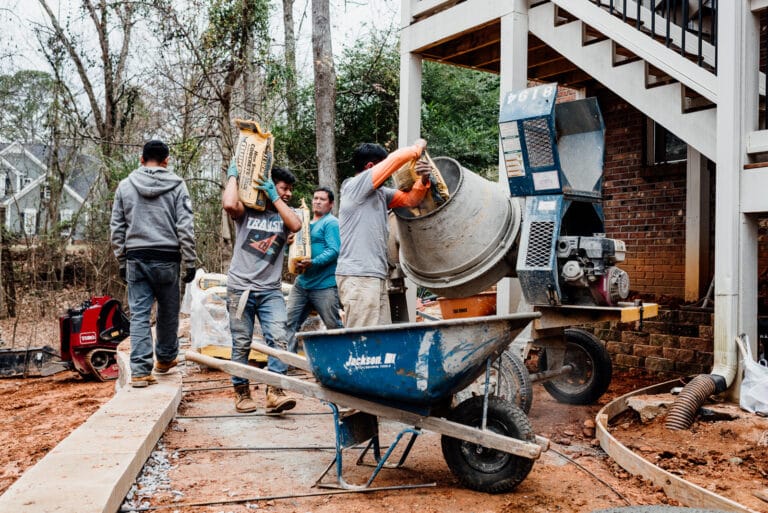 The first phase of the plan was to remove the bulk of the shrubs in the front yard and replace them with shade-tolerant shrubs. To address the side yards' excessive erosion from the neighboring property and gutter issues a dry riverbed was installed. The gutter downspouts were connected to four-inch corrugated piping and trenched underground to the dry riverbed. Now the water from the gutters no longer erodes the soil around the house but flows nicely away from it! Sod could not be used on the side yard since there wasn't enough sunlight, so it also required shade-tolerant plants to further fortify the ground from erosion. The steep slope on the side yard had originally made backyard access incredibly difficult and even dangerous during muddy conditions. To fix this we installed large stone steps for safe access from the front yard to the back.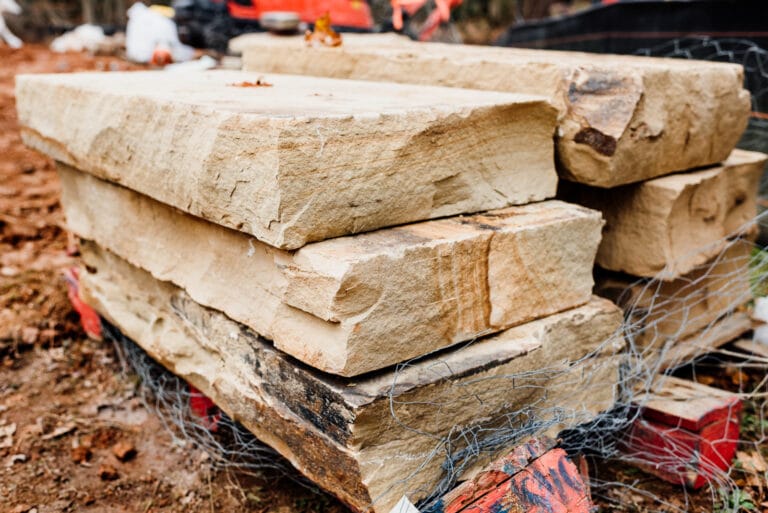 The final issue we solved was how to increase the size of their backyard while stabilizing the creek bed so erosion problems would no longer plague the backyard. We began by pruning back all of the large limbs hanging over the backyard and removing smaller scrub trees that were blocking sunlight. Next, we cleaned the creek bank and installed granite rip rap. Rip rap is a special size rock that's used to protect and stop bank erosion. To increase the size of their backyard we suggested installing a retaining wall which would allow us to level out a significant portion of their backyard. Retaining walls can be built out of a number of different products from pressure-treated timbers, decorative precast block walls, and false or real stone walls. The clients chose a decorative precast block wall and block steps. As well Emerald Zoysia sod was installed in the backyard because the trees on the adjacent lots and on the other side of the creek would continue to grow so Bermuda would not have survived if it was installed due to its aggressive need for sunlight.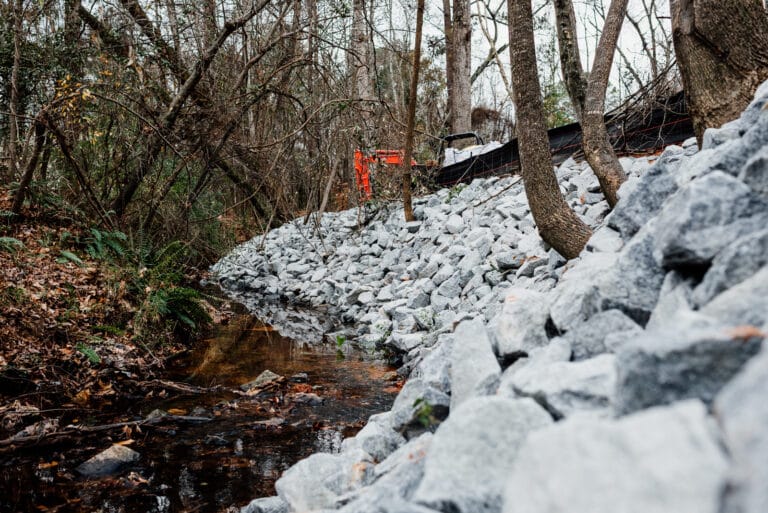 An often overlooked area during backyard rehab projects is stabilizing soil underneath decks. The first step to ensure your soil is ready is to install a permeable landscape fabric and then cover it with an aggregate like small granite gravel or pea gravel. These areas are then outlined with either metal or stone edging to keep the stones in place during heavy rains or foot traffic. Many companies will suggest pine straw under decks because it's cheaper, however, it doesn't have the stabilizing power of gravel. Pine straw will break down as soon as it's spread so eventually more has to be applied. Our hot and humid summers in the south expedite this decomposition process.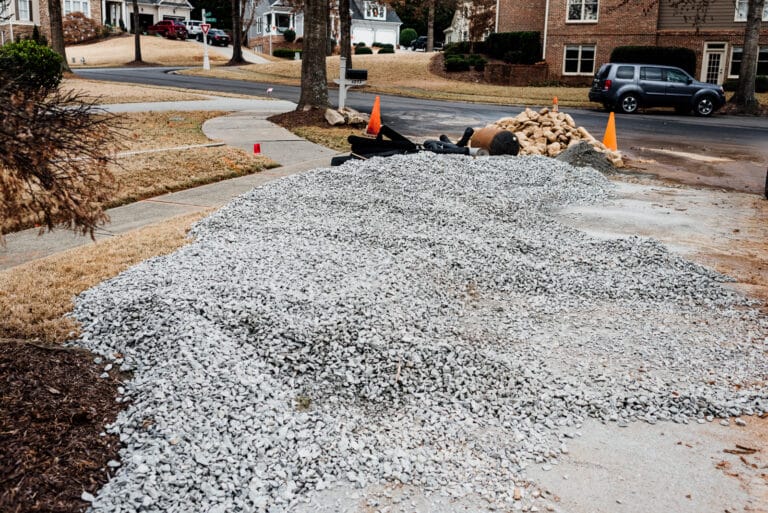 Our final area of work was the main entertaining area in their backyard. A flagstone patio was installed in the area above the retaining wall. Detailed masonry work is a great touch as this area will see the main events of grilling, entertaining, and family memories. The flagstone patio is as durable as it is pleasing to the eye with the added bonus of having an excellent view of the property. Investing in hardscaping not only elevates the aesthetic of your property but also helps with any future erosion problems.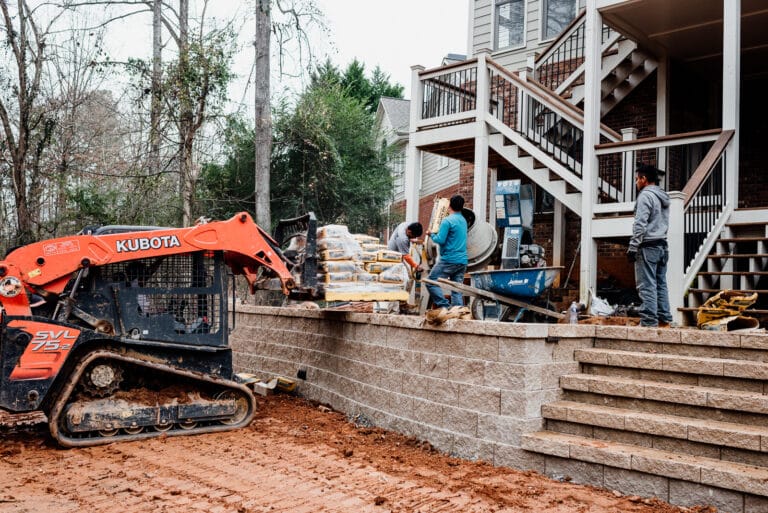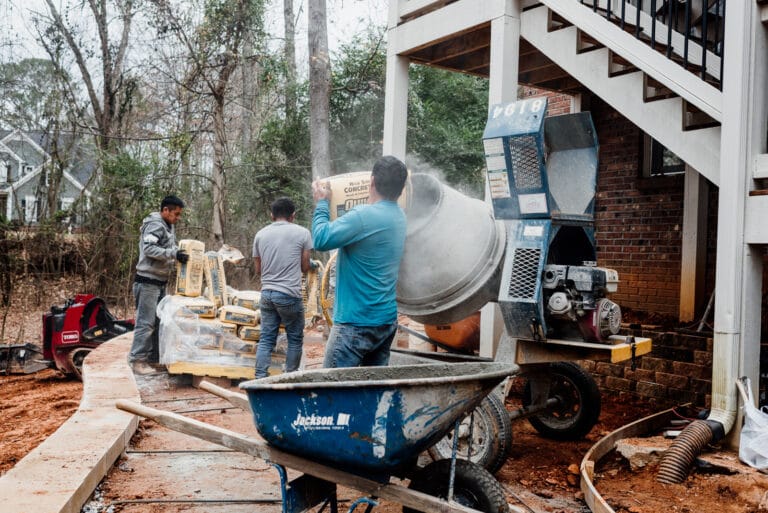 After a week and a half, this job was completed, but if it had been during the summer months it would have gone faster. Working around winter weather in the south is unpredictable and requires patience, but the end results speak for themselves. Check out all the after shots below!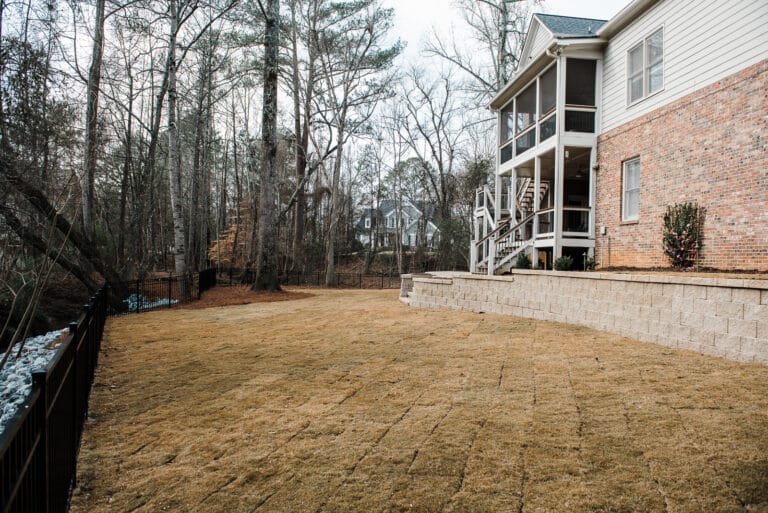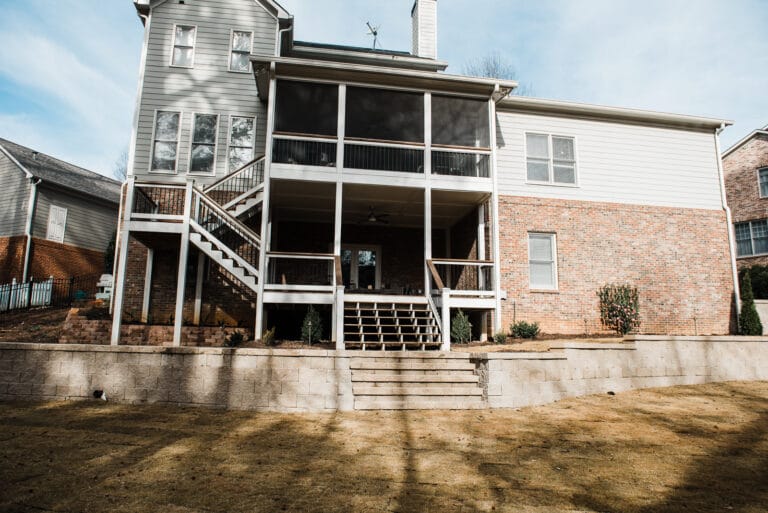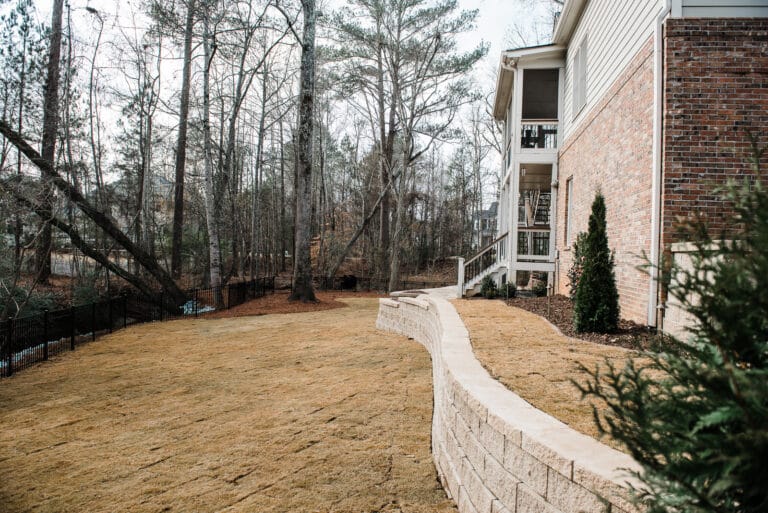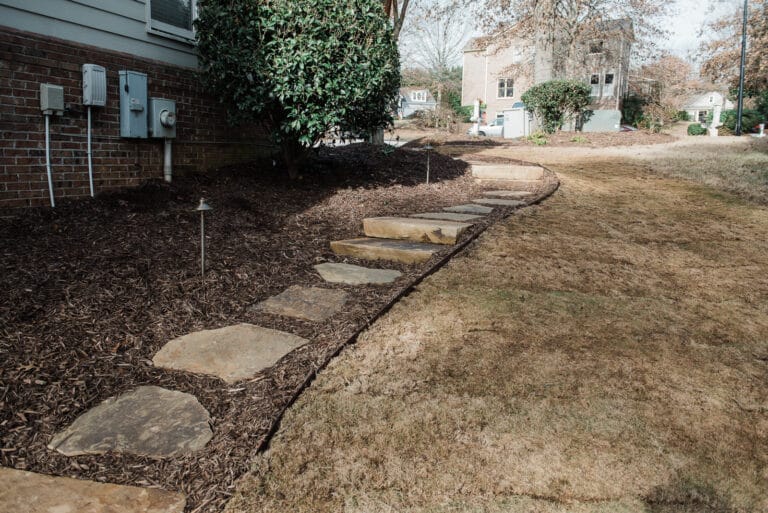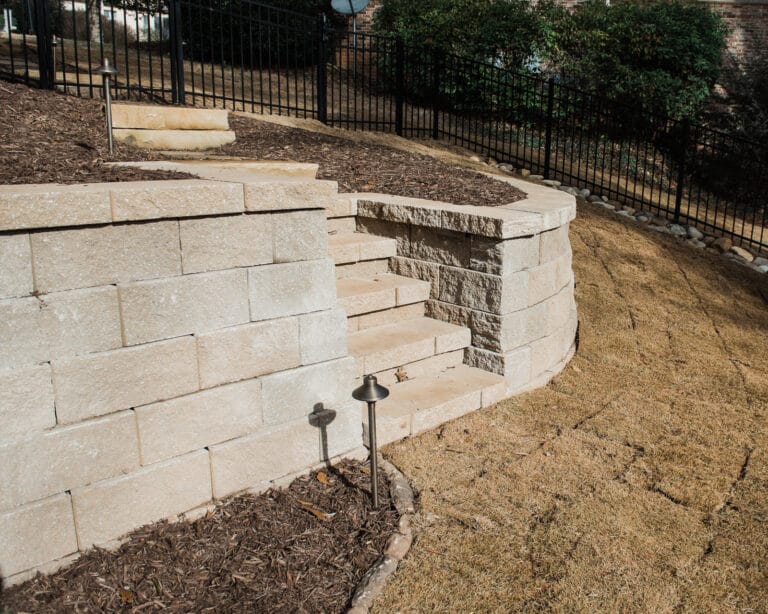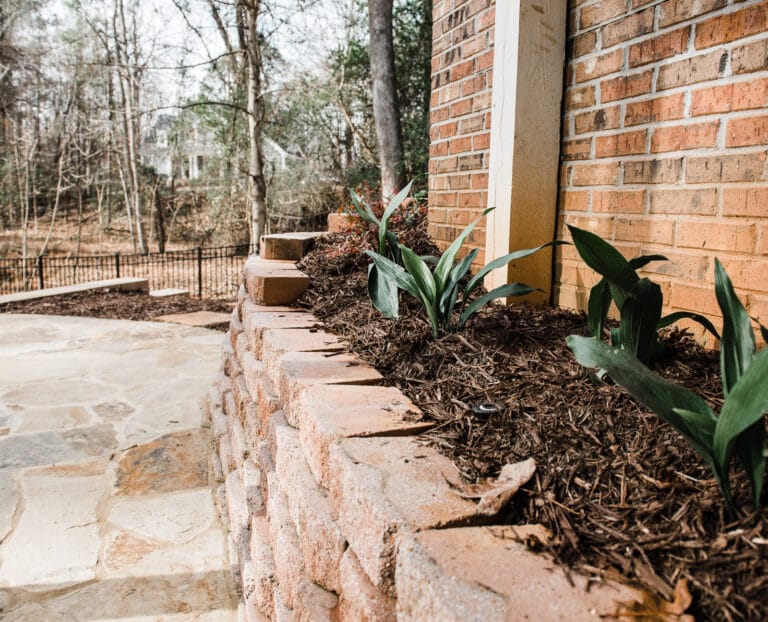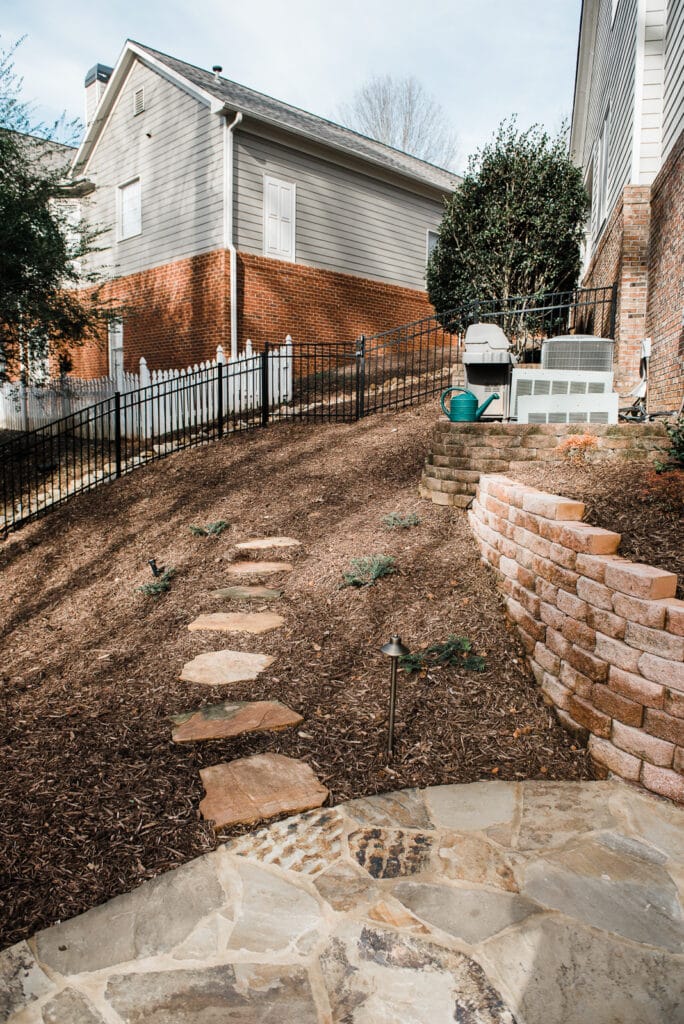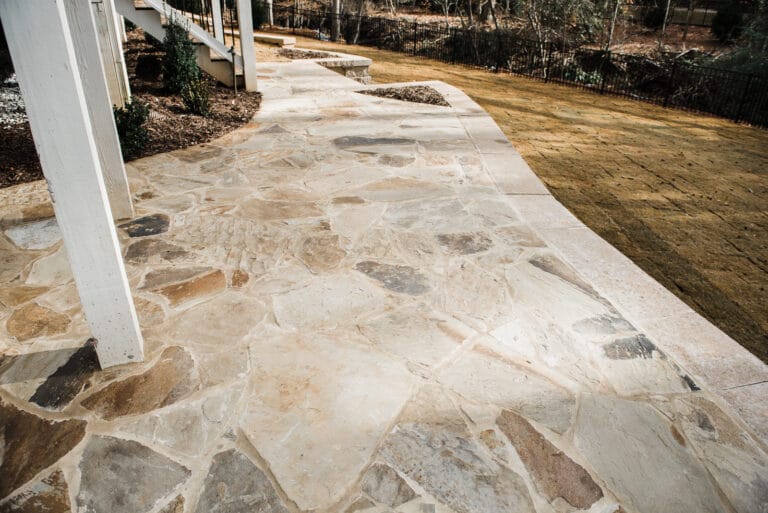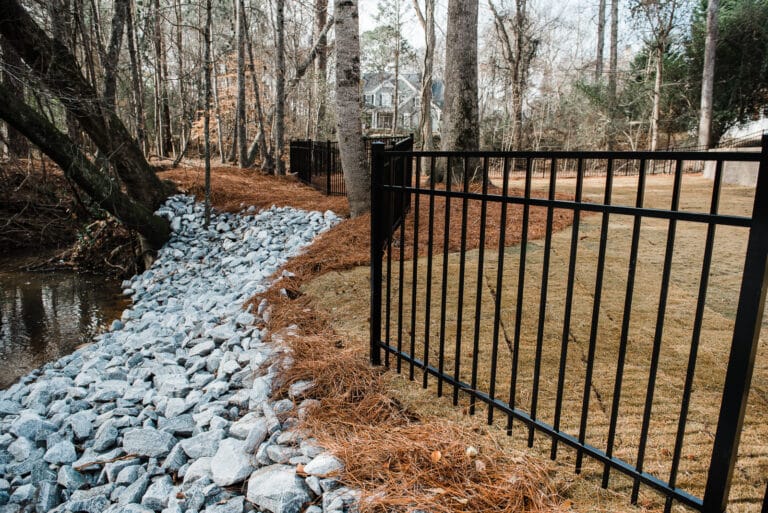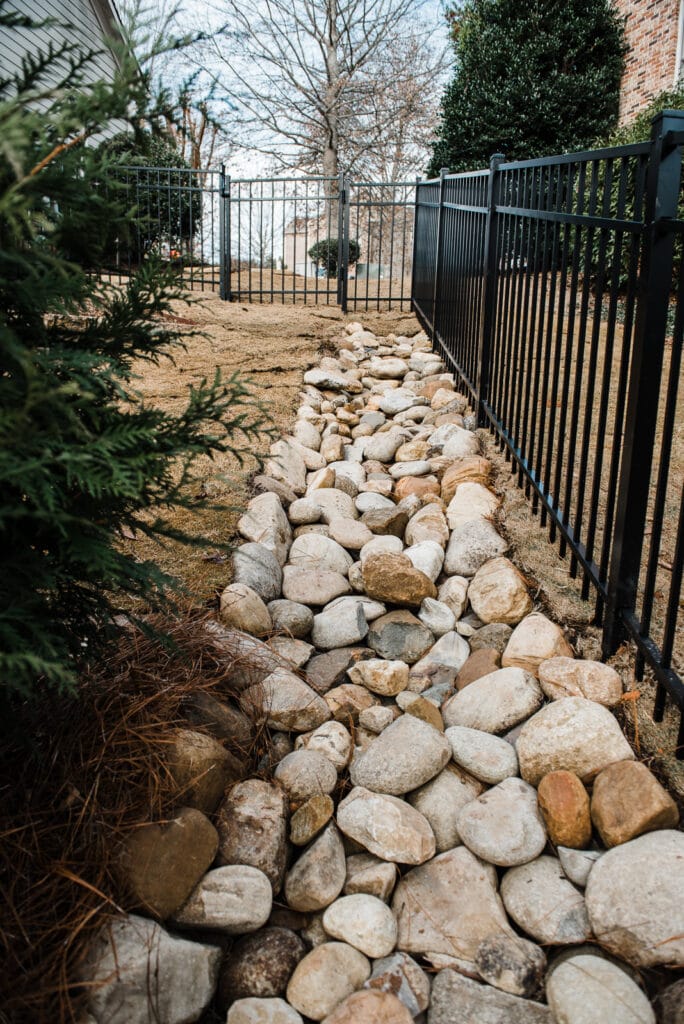 All landscape designs are done in-house by Joe and we use only trusted contractors to perform the leg work. All designs and workmanship are done to the same specifications as if this was our own home.  The homeowner's reaction to the finished job is always our driving force so we aim to provide a quality experience as well as an end product every time.