Lawrenceville Landscape Designer & Installer
Lawrenceville Landscape Designer & Installer
Do you have a hardscape project that requires expert input? New hardscape can create an inviting environment in your front or back yard. Whitwell Landscaping has extensive hardscape expertise.
We have designed and installed many different hardscape projects and worked with many types of materials including: Flagstone, Bluestone, Pressure Treated Timbers and Modular Block to name a few. Whether your project is a simple walkway or a new retaining wall, call us to discuss.
Hardscape Design Contractor Lawrenceville
You may need a hardscape to fix a drainage problem or you may just want to create a beautiful new environment in your yard. Call Whitwell Landscaping and we will meet you at your home to discuss your hardscape plan. Once we understand your needs for your new hardscape, we will provide detailed hardscape plans for your project. Our hardscape design architect has completed many different types of drawings and worked with a wide variety of topographies.
Please call or contact our Lawrenceville Hardscape Company today to schedule your free on-site consultation for any of these installations.
Custom Arbors
Drainage Problems
Fences
Hardscapes
Irrigation Systems
Outdoor Fireplaces
Patios/Flagstone Patios
Ponds | Koi Ponds
* We have a minimum hardscape and installation charge of $2,000.
What Our Clients Are Saying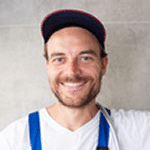 T Willman




Joe helped us put together an excellent plan to resolve everything and completely re-did our backyard. Thanks Joe!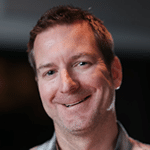 J. Clanin




Joe and his team are simply the best. I've dealt with many tree service professionals and have never had this level of service!
Lawrenceville Landscape Designer, Lawrenceville Landscape Installer