Drainage & Water Management
Drainage & Water Management
Poor drainage can lead to erosion and property damage, and can hurt the value of your property. The Atlanta metro area frequently receives heavy rain, so it's important that drainage issues are addressed by qualified landscaping experts. At Whitwell Landscaping, we can correct poor drainage with proper grading, and create a water management plan that's perfect for the unique needs of your property. We can also repair any damage or erosion that's been caused by poor drainage in the past. Give us a call today to find out how we can help.
What Our Clients Are Saying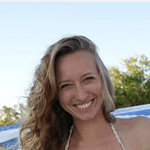 Excellent & Efficient Work




The team at Whitwell Landscaping has always been first rate. I've used them now for multiple jobs from a complete backyard
redesign, fire pit, and porch, to my latest project where we clear cut the underbrush, stumps, weeds, etc. from an acre of land.
They're professional, fast, and they only consider the job done until you're fully satisfied. I don't hesitate to recommend Joe, Robin,
and team for any job.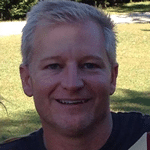 Jay Leathers




I wanted to take this opportunity to thank you for the excellent landscaping service. Our yard always looks perfect when you are done. You are very thorough and always go the extra mile.
Canton Yard Drainage, Cumming Water Management