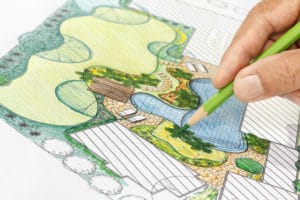 If you have a small backyard and love to entertain, there are some great small backyard landscaping ideas for you to work with what you've got. Many people who live in the city love to entertain, but they have smaller outdoor spaces to use. With the right landscaping, a small space can offer a cozier area for entertaining.
Have a Plan
Landscape design and installation require a plan for your yard. Figure out your needs and wants for the number of yards you have available. You can put smaller garden spaces around your area for entertaining to enhance the look and mood of your yard. You can also use tiered gardens to maximize your space.
Easy Care Areas
A yard made for entertaining is easy to care for. You can take out most of the grass and build a patio or deck for your outdoor furniture. You can also fill the area with rocks and decorate with large water features or sculptures. If you leave a small area with grass, the yard will still feel comfortable and green without being high charges. Pathways to the areas you want to use for entertaining can be gravel, cement, brick, or wood. The paths to the backdoor and front of the home can have a drastic impact on how nice your yard looks. Line the walkways with solar lights and small plants or bushes.
Outdoor Furniture
Fire pits are trendy. A place for comfortable seating around a fire pit is a wonderful way to entertain well into the evening. If you love the outdoors and camping, a fire pit surrounded by log benches is a fantastic way to bring that into your everyday life.
Plants
Small areas with flowers, vegetables, and fruit trees will complement your entertaining space and make the whole area look well-kept and intentional. Taller bushes and trees are also nice for privacy and summer shade! You can use bark and rocks in your flower beds to give them some texture and color. Choose lush, green plants to help your water feature look more natural.
A good plan for your backyard is essential to maximize the space you have. Work in textures and a variety of plants to keep your space easy to care for and comfortable for guests.