With great working weather, the team at Whitwell Landscaping has been tackling project after project. After a cool, lengthy Spring many of our clients are excited to use their newly built outdoor spaces. This project is located in Hoschton, Georgia. Hoschton is an up-and-coming community in Jackson county. With amazing homes at affordable rates, we've been doing lots of work in this area. This particular client wanted a simple facelift for their backyard living space. Specifically, they wanted a large patio space for entertaining along with a fire pit for Fall bonfires. The sideyard drainage has become an erosion issue due to the topography so a dry river bed was installed.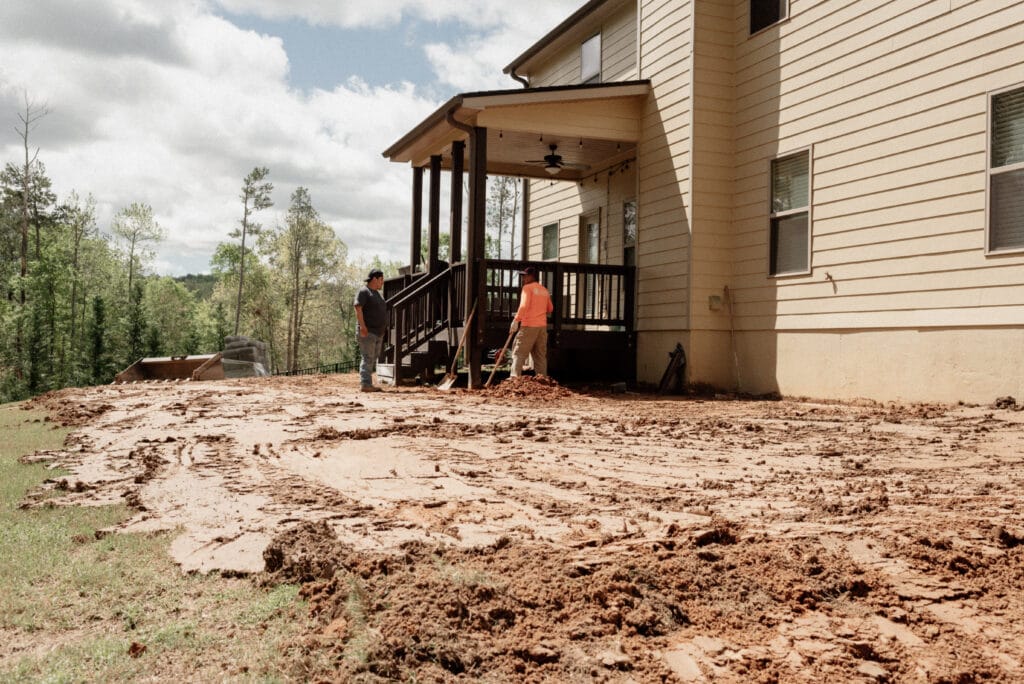 When you think of backyard remodels often time images of wet red clay, trash left by workers, and lengthy timelines come to mind. Smaller jobs like this highlight Whitwell's professionalism as the client's wishes are our primary concern. This job along with our other jobs is completed quickly but still with the highest attention to detail.
Related Post: Suwanee, Georgia Hardscape Before and After For Erosion Problems for effective backyard drainage solutions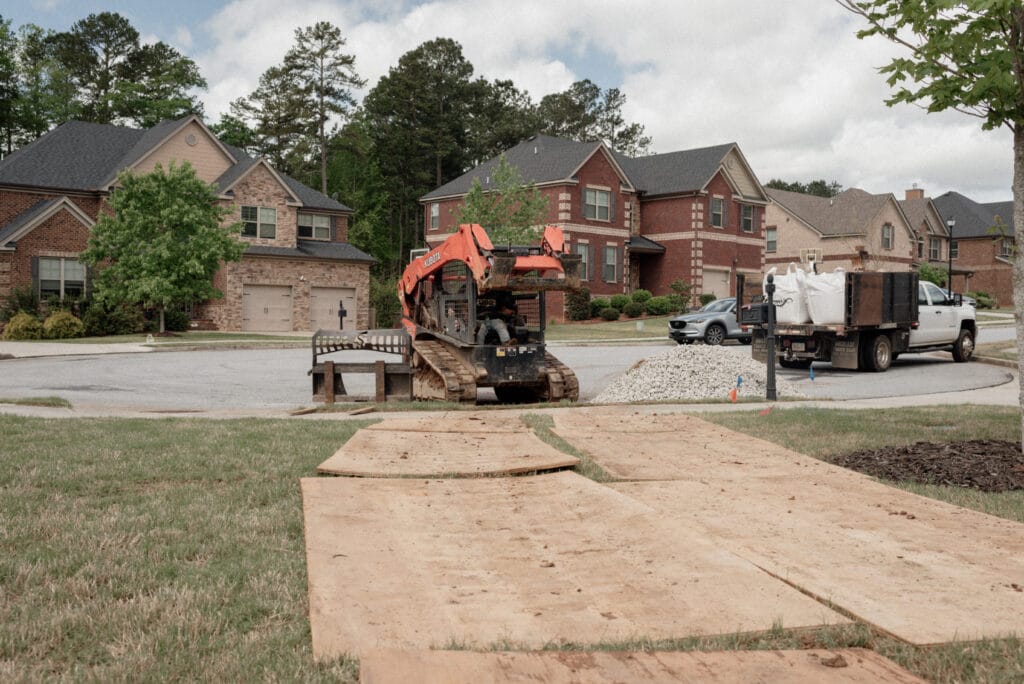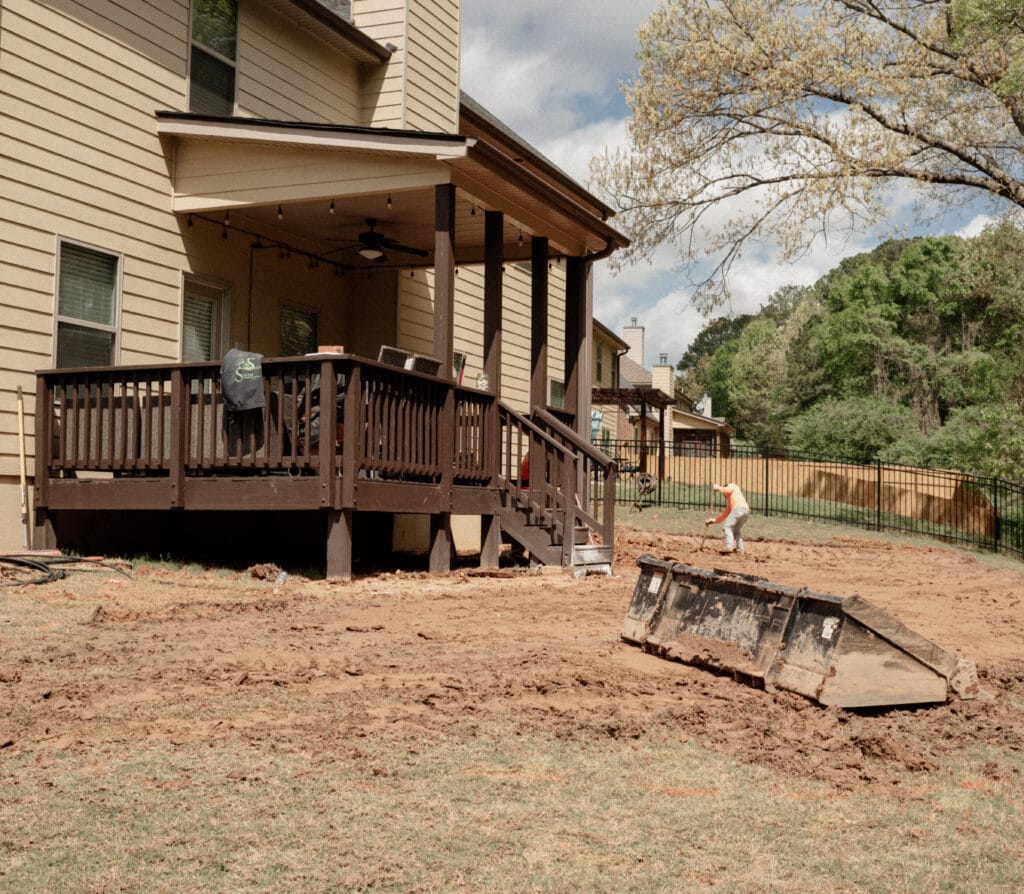 Getting the proper grade was the hardest part of the job. An improperly graded space will impede runoff, cause the patio stones to buckle, and cause long-term property damage. Our skid steer is a key piece of equipment to get accurate grades while also being efficient. After the grading is done it's time for the stonework.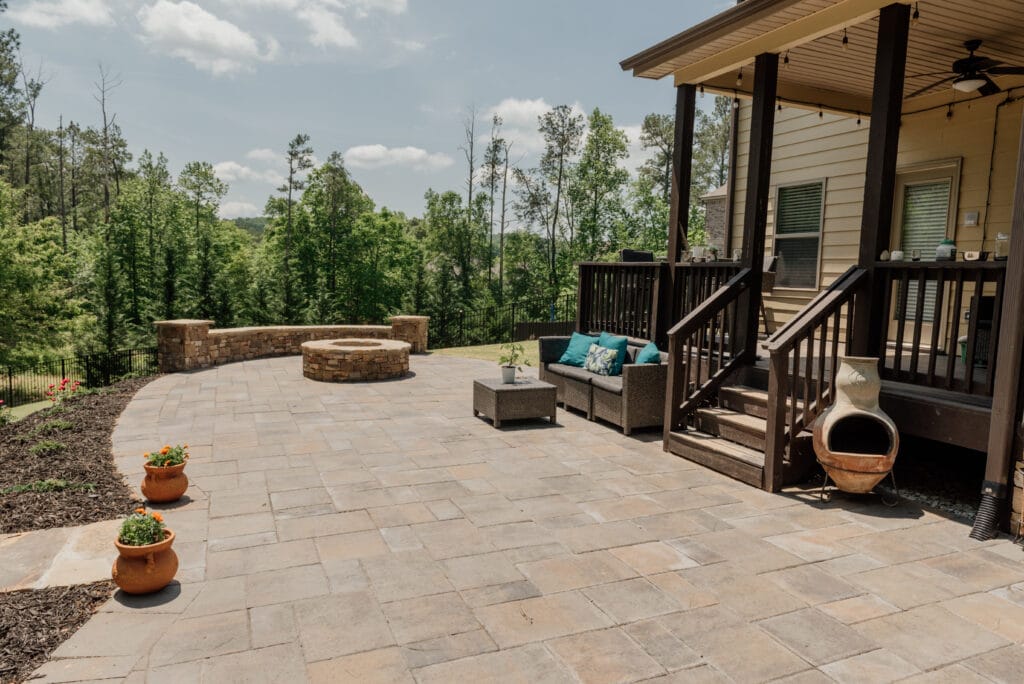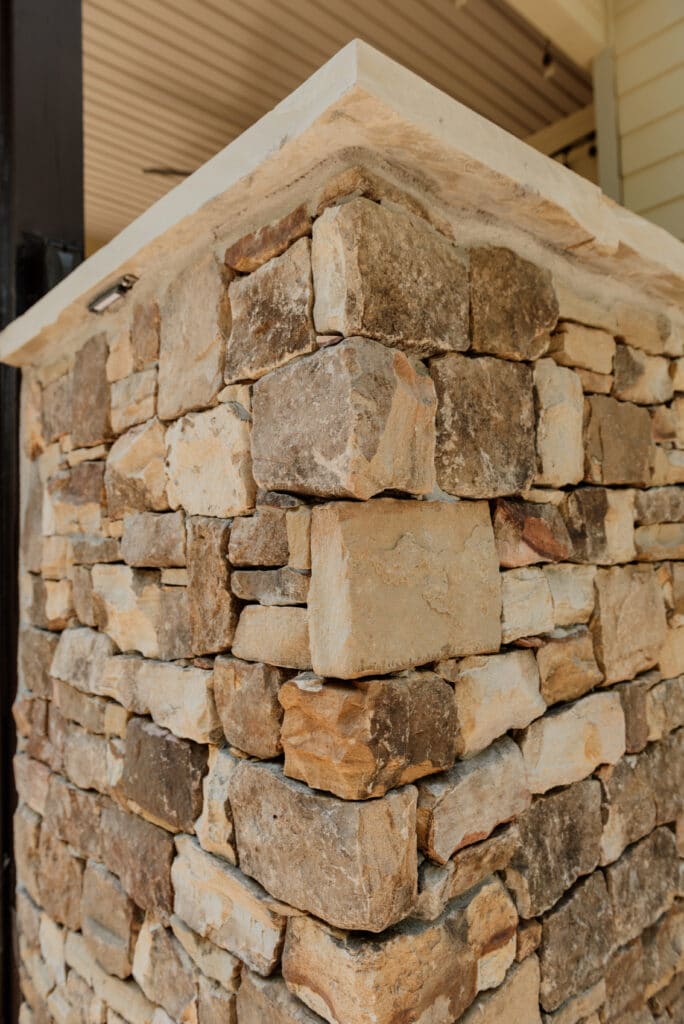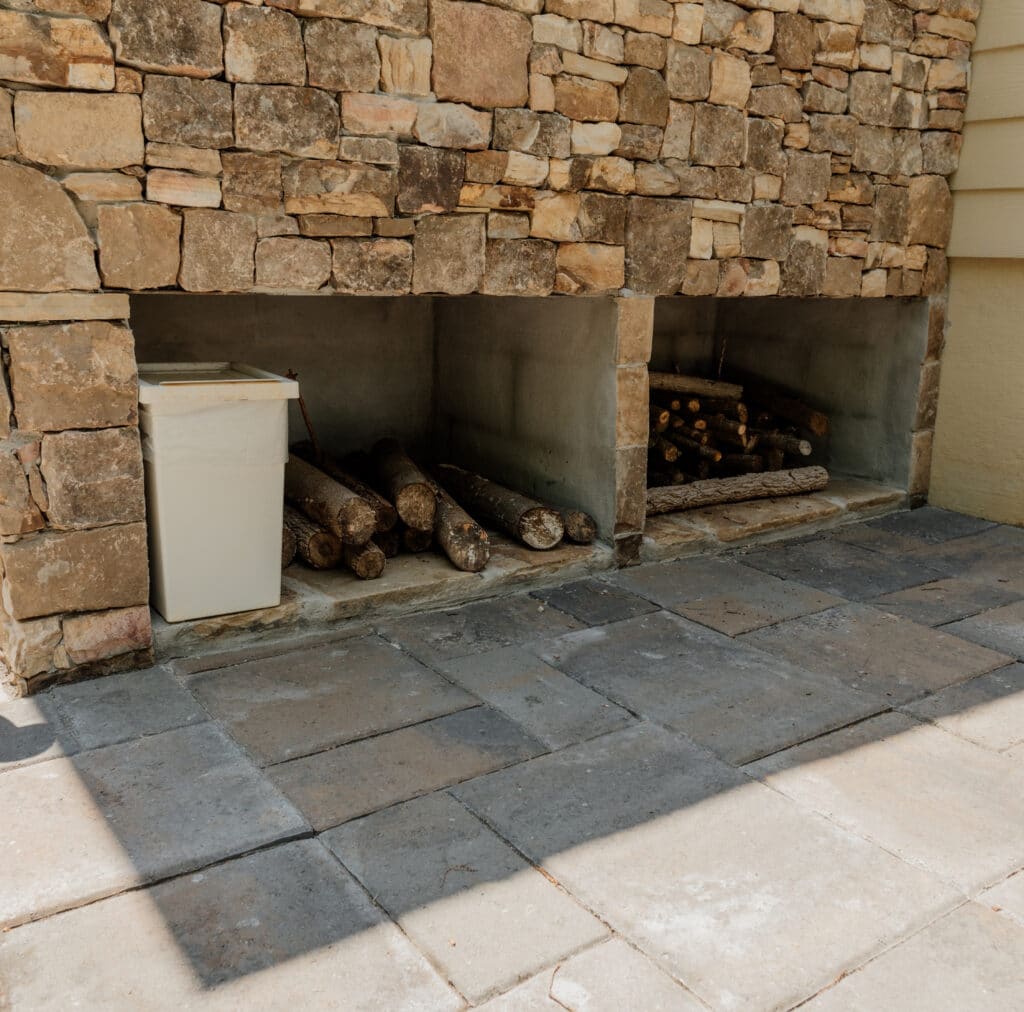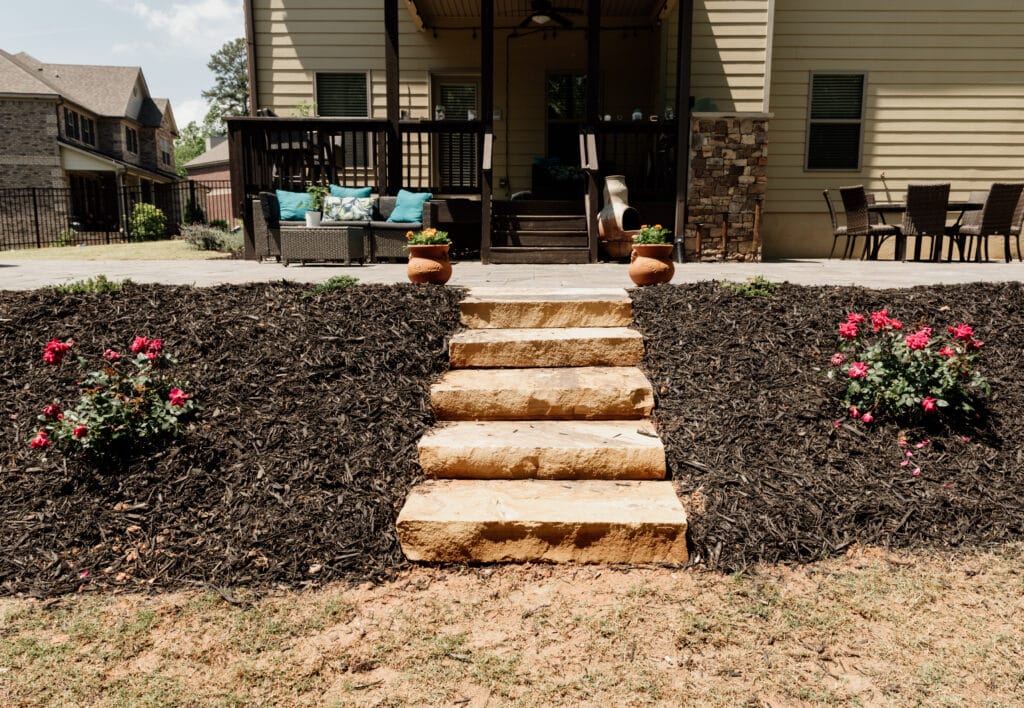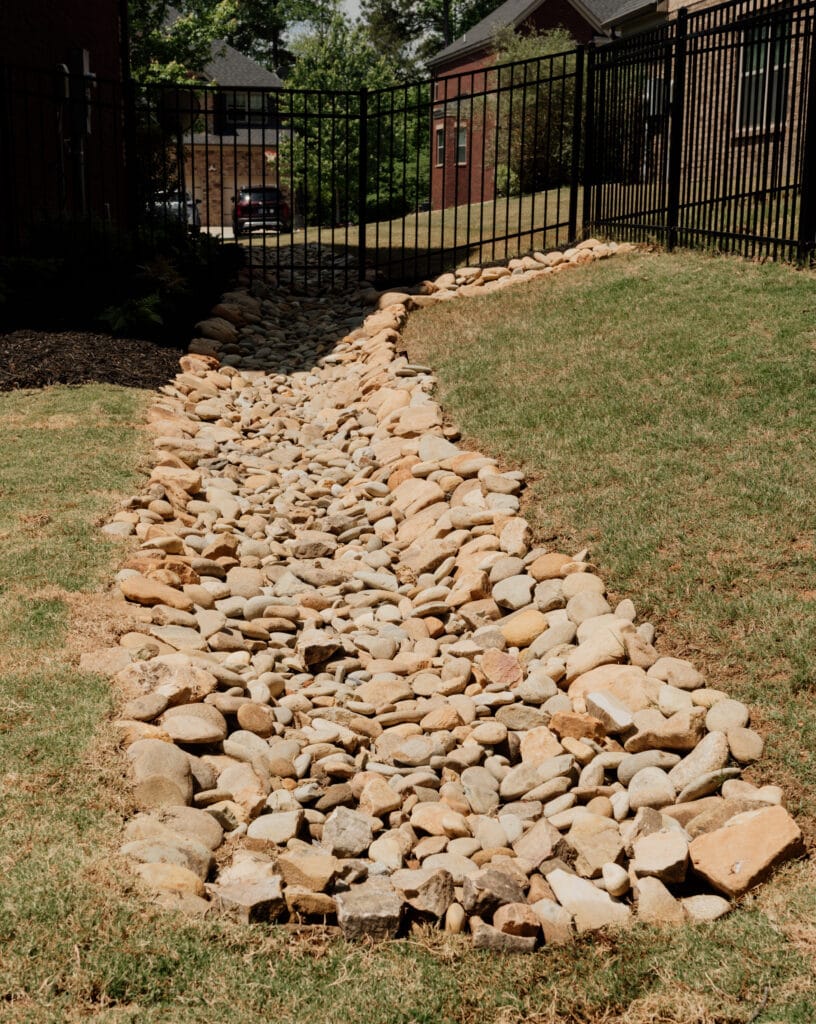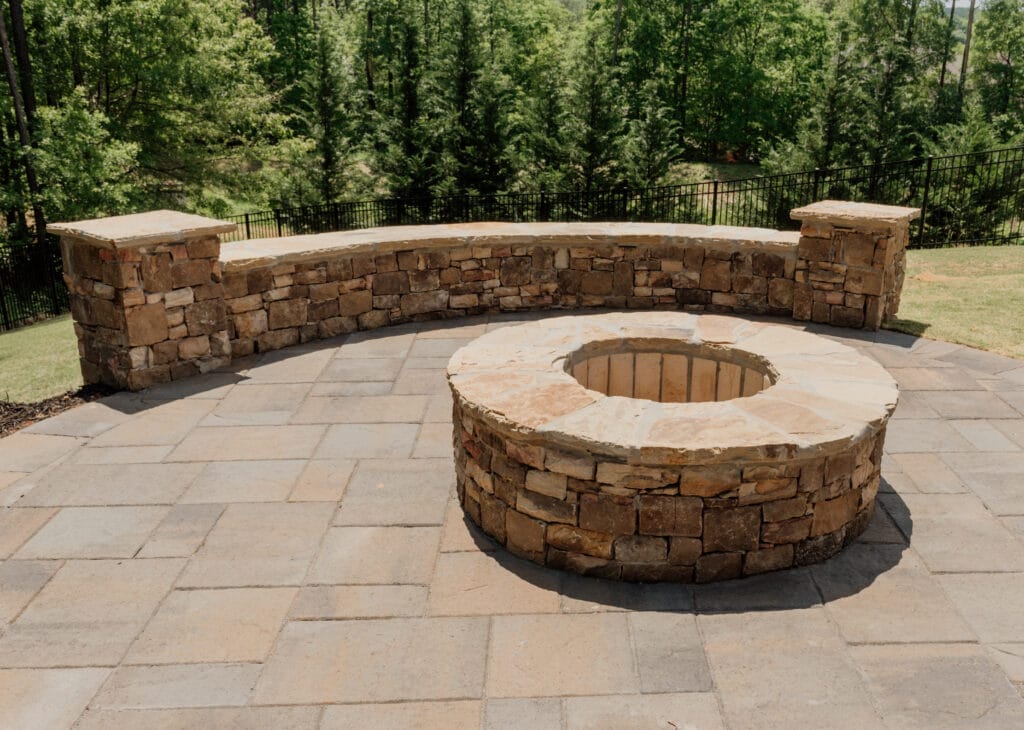 Spring and Summer are our busiest times so if you're interested in getting your backyard remodeled get in contact with our office!