We recently completed a stunning Lake Lanier backyard remodel just outside of Gainesville, GA. This project was completed in two phases; the first was major grading work on the structure of the yard with the end goal to create a safe and easy way to access the dock area. The primary issue was the backyard was very steep. In fact, it was so steep that a golf cart could not make it up the hill. The majority of the path was slick red clay and loose gravel which did not help matters. The second phase was the hardscaping that provides the entertainment and relaxation areas around the property.
The below photos were taken during the first phase of construction and ended with the finished product of the entertaining spaces.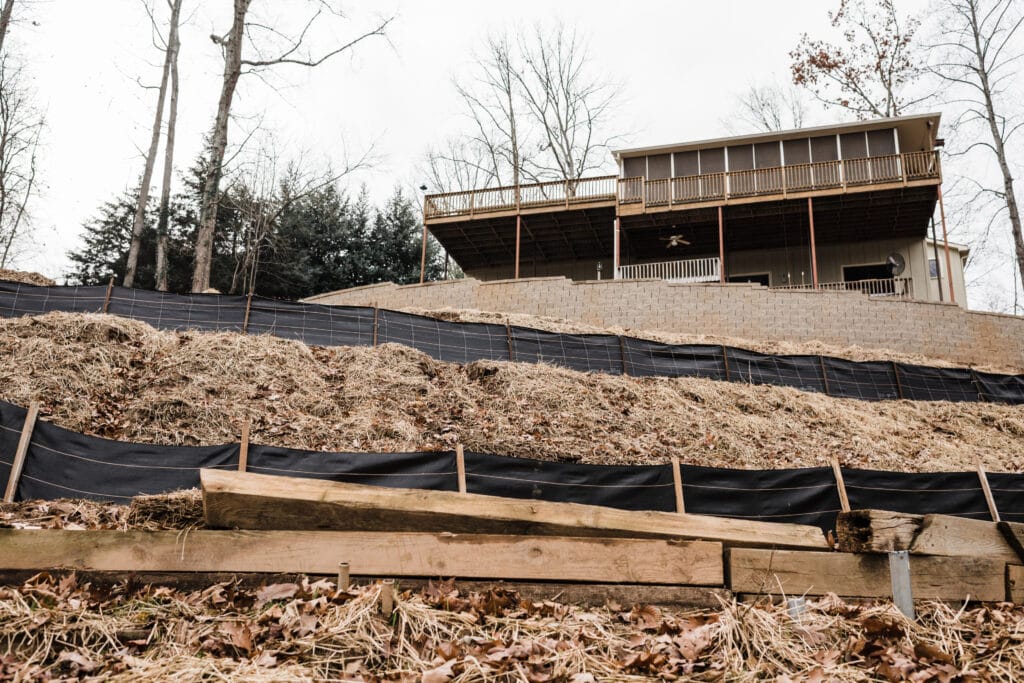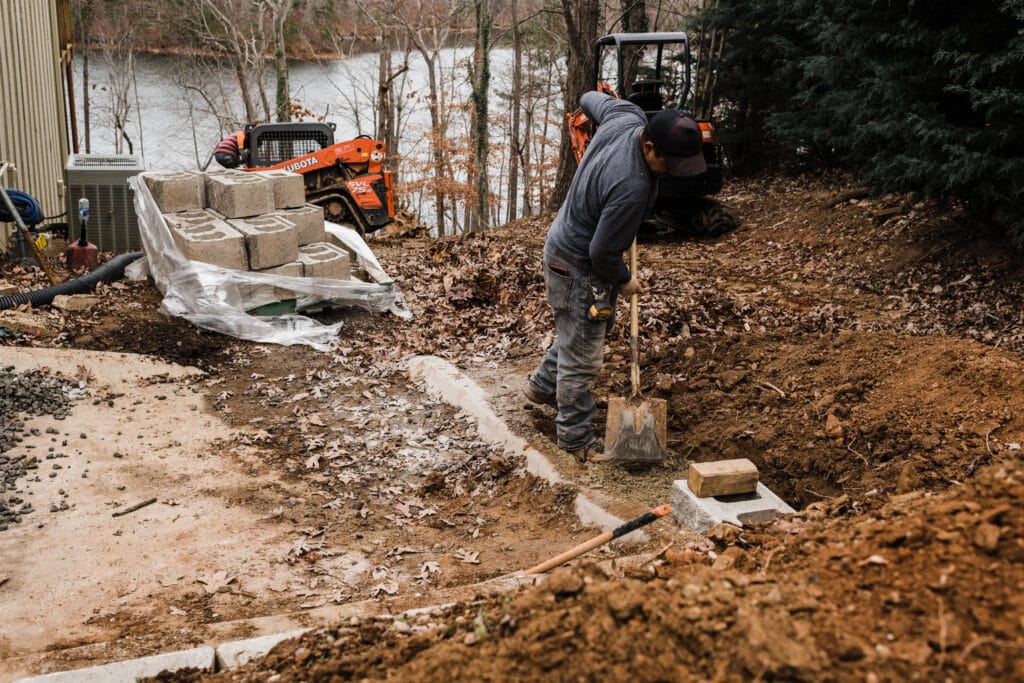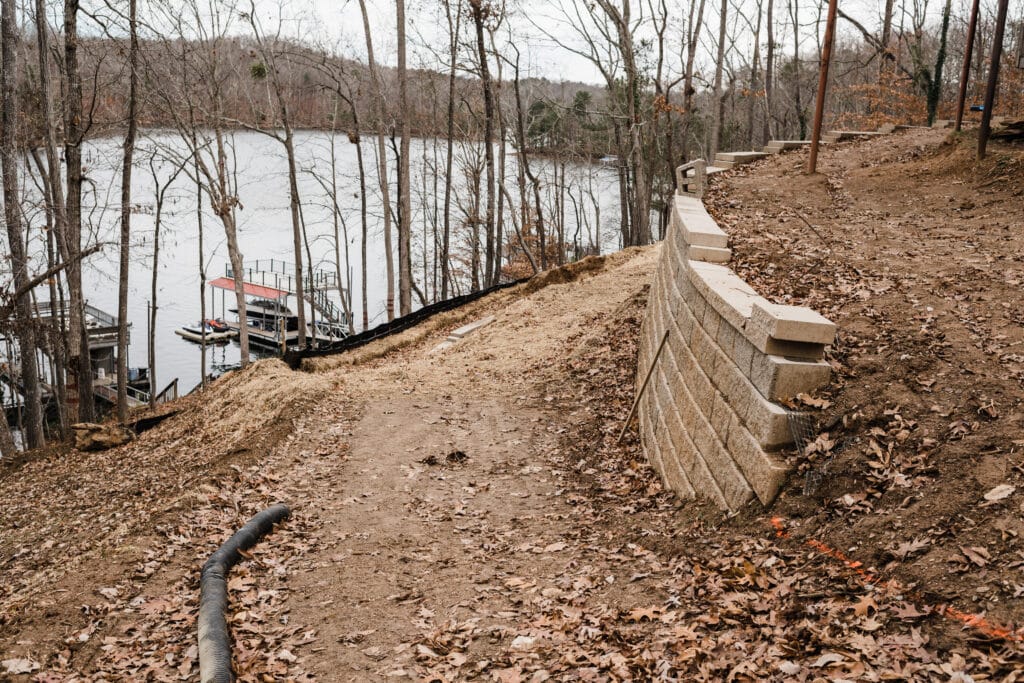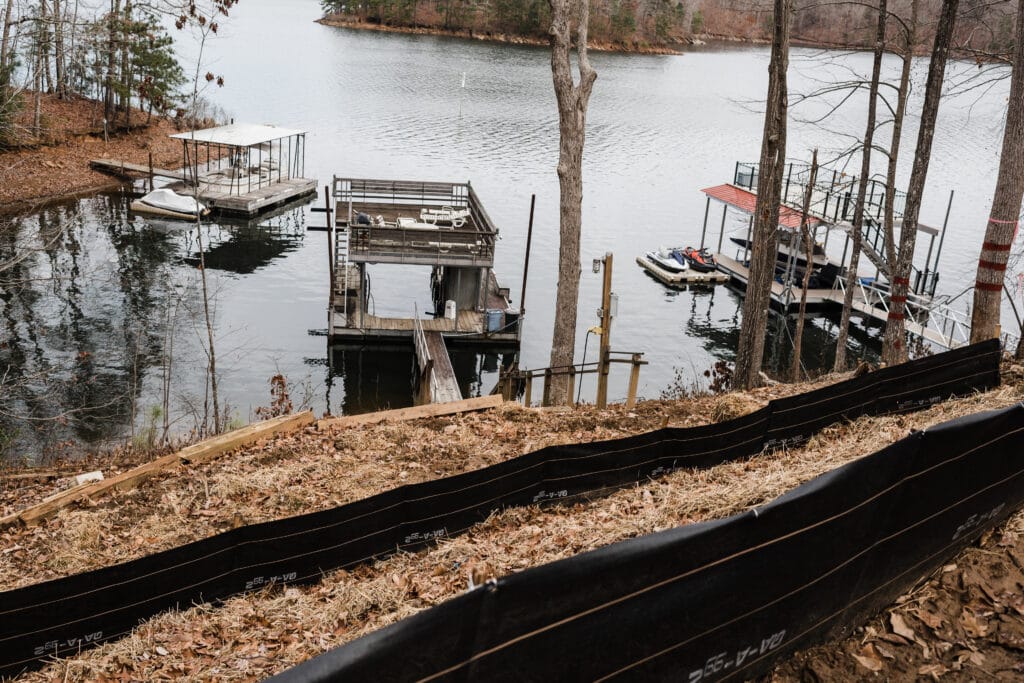 After a few extra add ons the project was completed and the homeowner now had their backyard in a beautiful state with many uses!
With an extensive concrete path system, they could now take older family members to the dock area without worrying about accidents.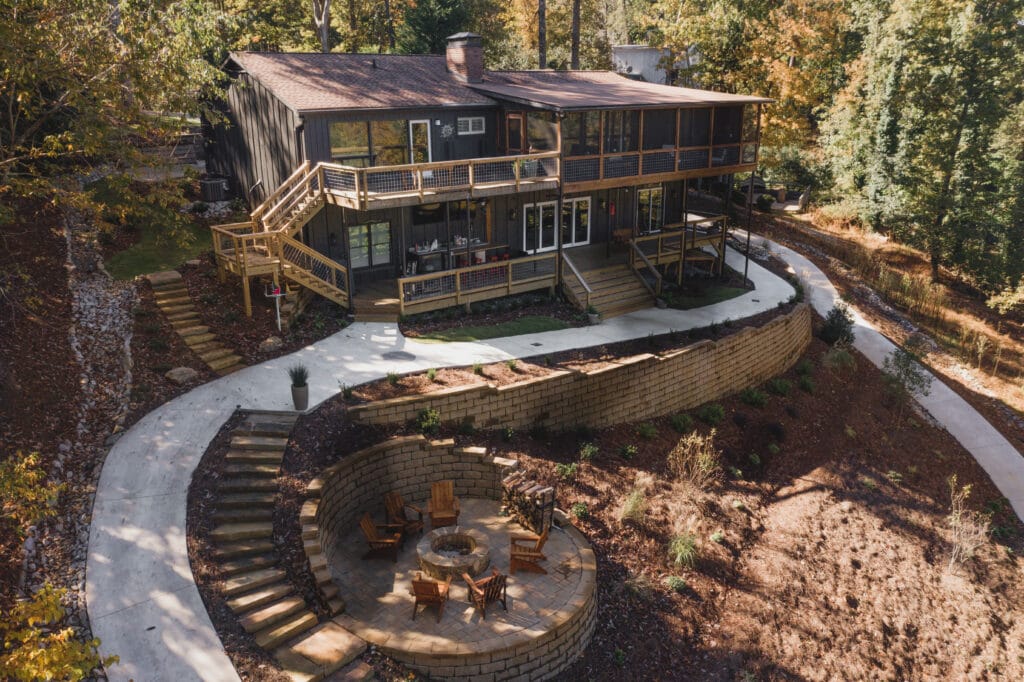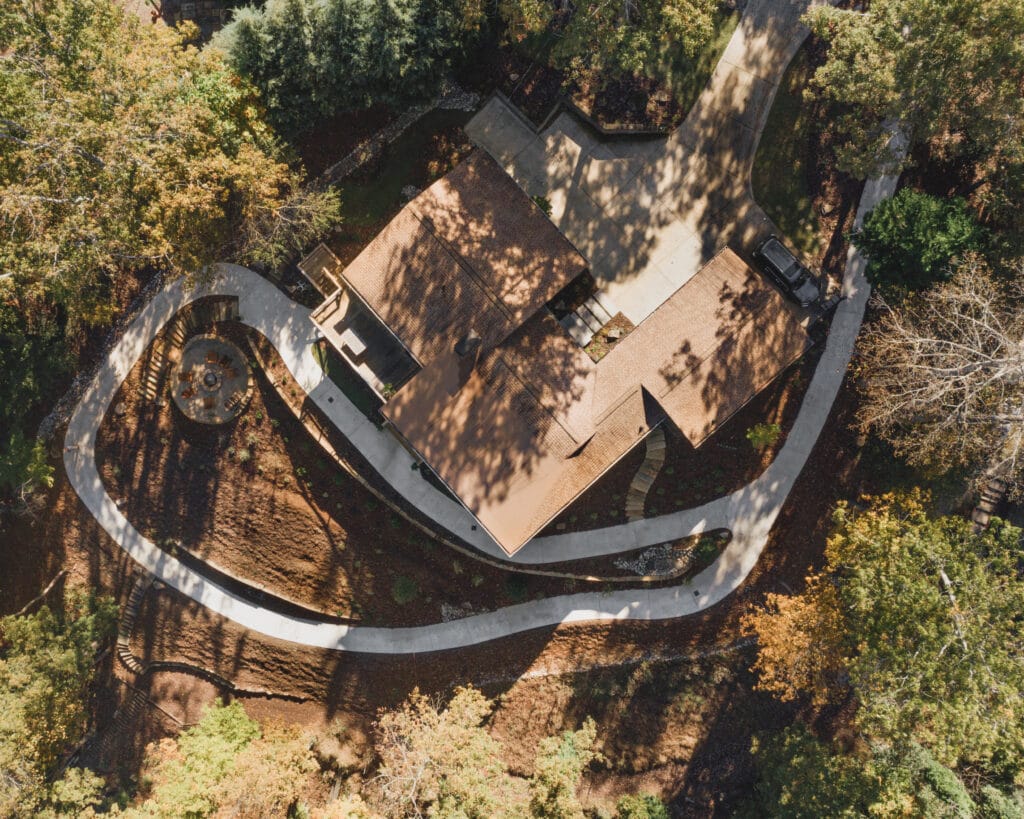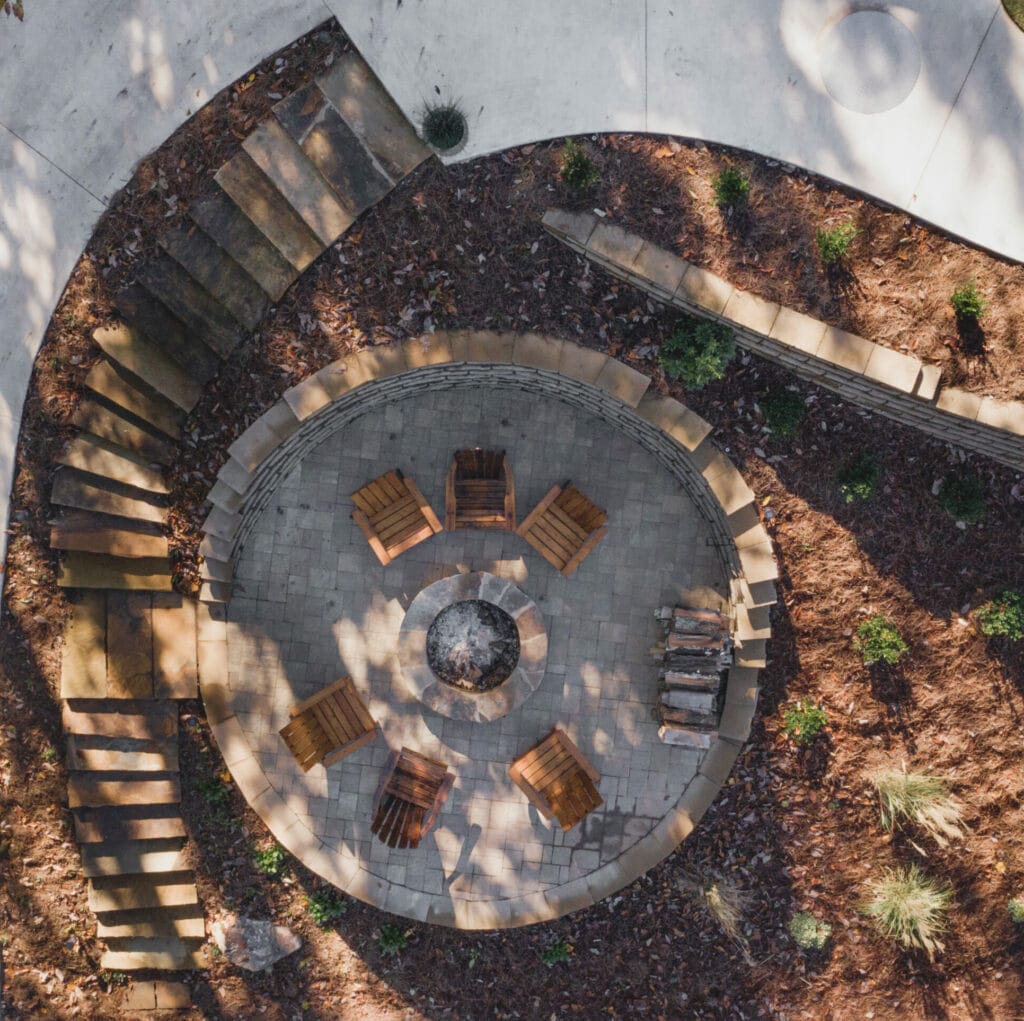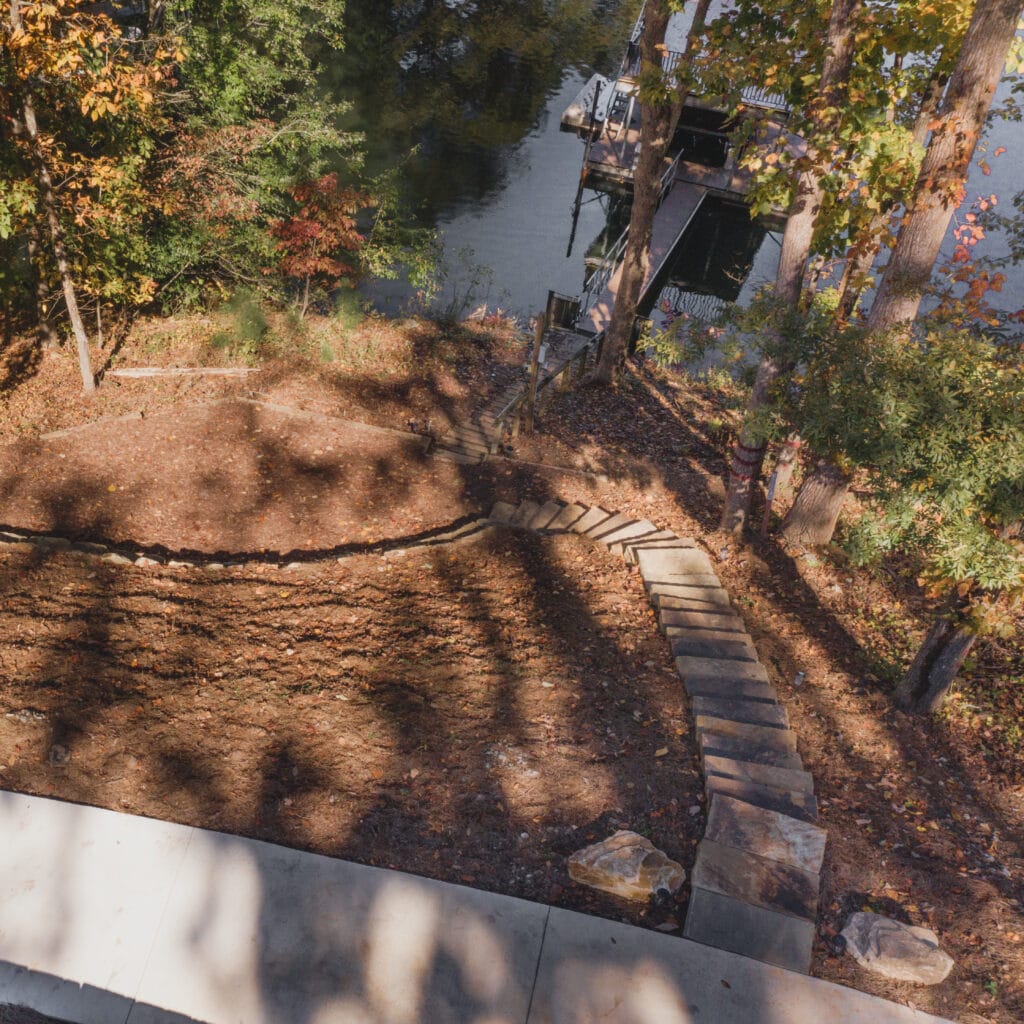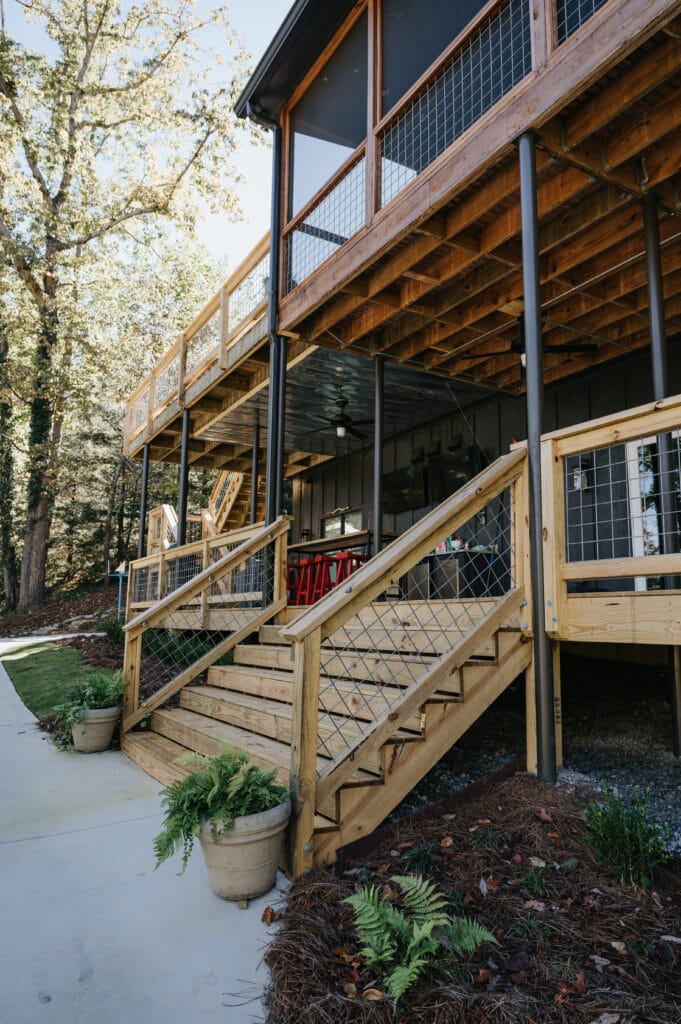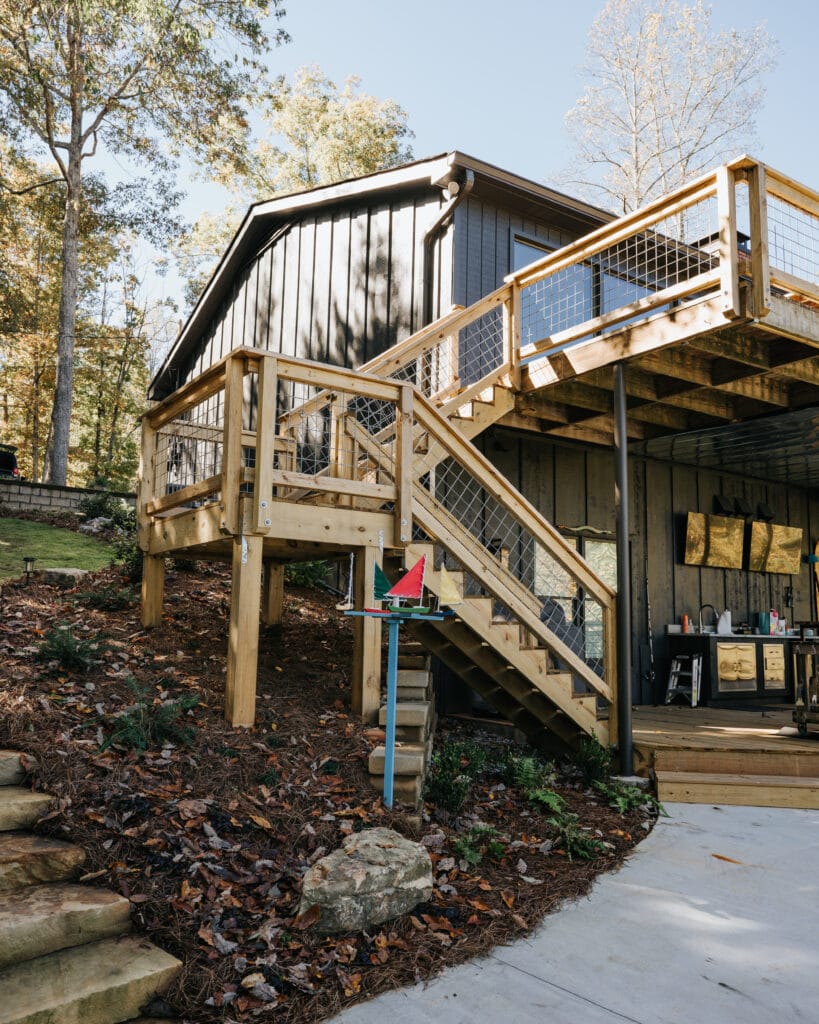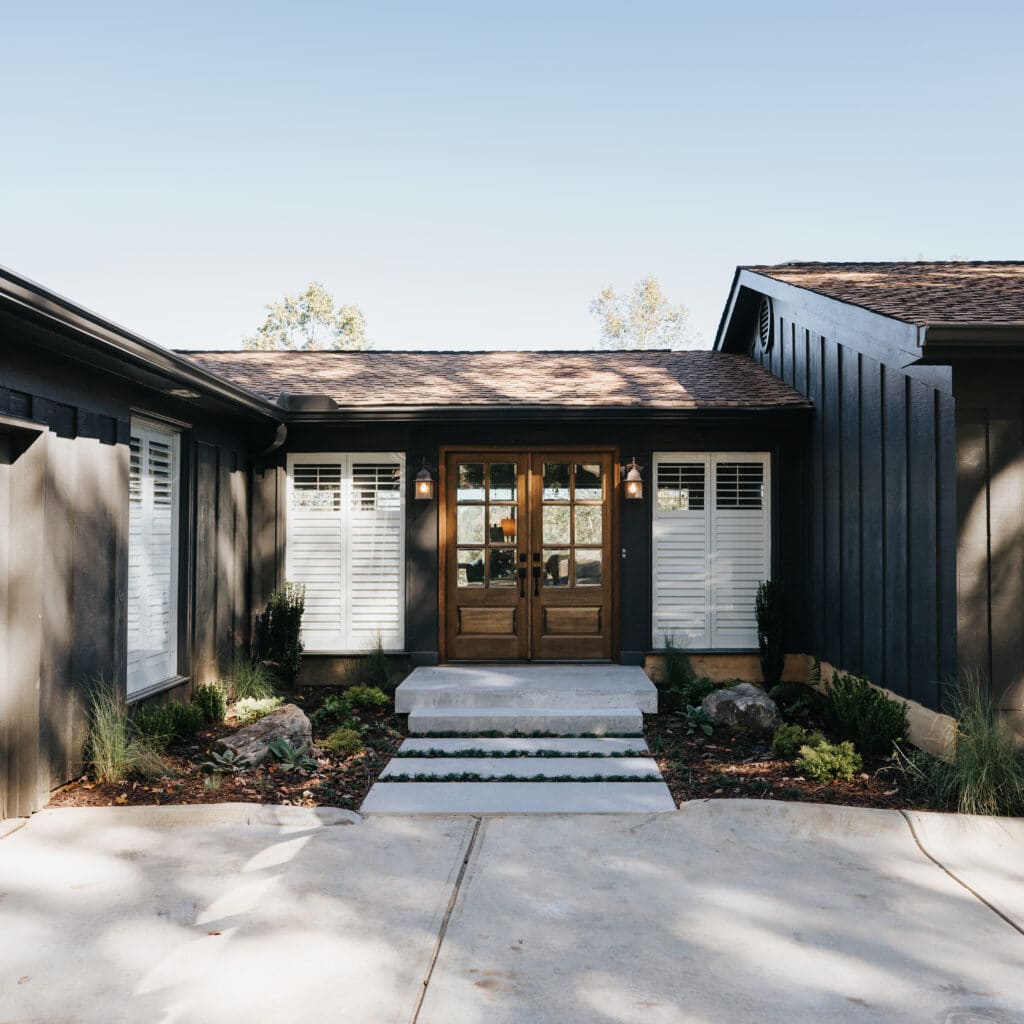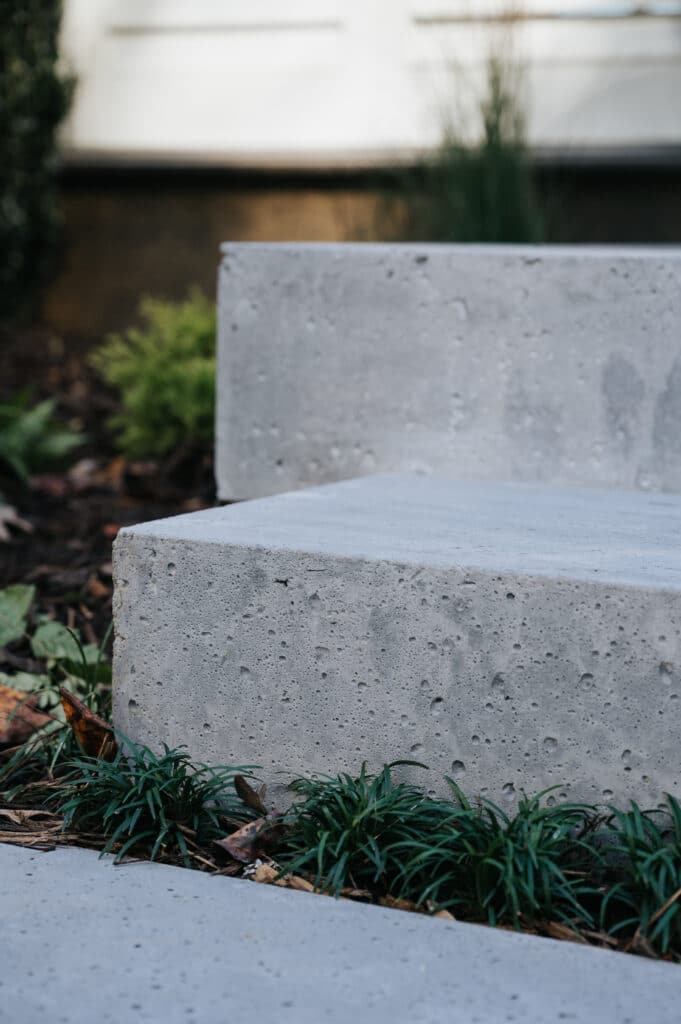 We absolutely loved the challenge of this project and our contractors always come up with creative solutions to home owner's needs. If you're looking to remodel your yard with Whitwell landscaping or hardscaping please get in touch with us here or give us a call at 678-318-1800, we would love to hear from you!