Lakeside properties are a dream for many potential buyers but they come with their own set of challenges. The compressed space means patio areas, drainage, and irrigation need to be well thought out. Unfortunately, most homebuilders lay sod and plant a few shrubs then move on without much consideration for the use of space. Correcting the drainage and lakeside slope were the main hurdles for this particular property while making it user-friendly with irrigation and lighting controlled easily by an app on the client's phone was a high priority.  To increase lake access for the client's many needs we created a flagstone patio, fishing area, and stone stairs. Time has not been friendly to the original landscape design as the photos below show the exact condition before our crews arrived to redesign the backyard remodeling the space.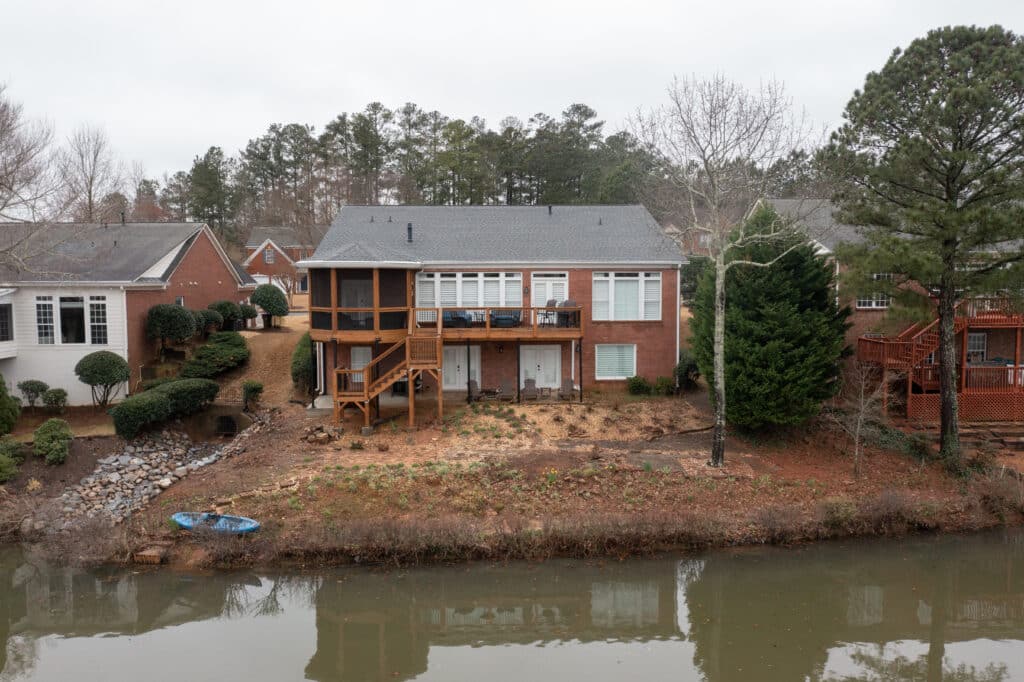 Pre-project backyard remodeling planning shots show several areas of erosion and difficult lake access.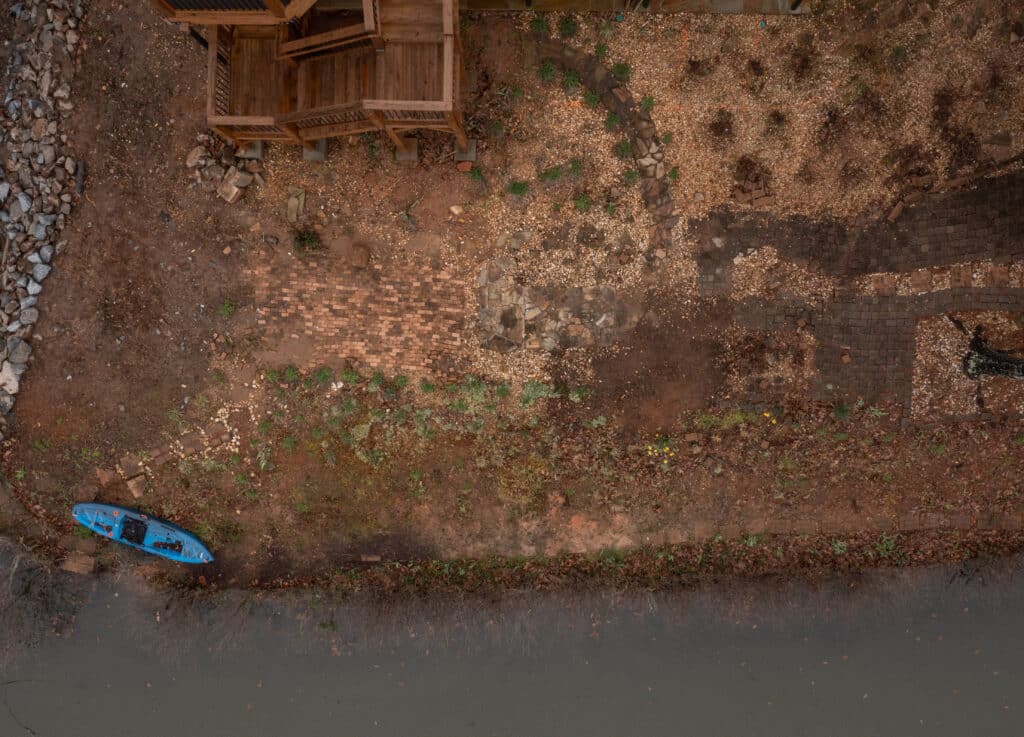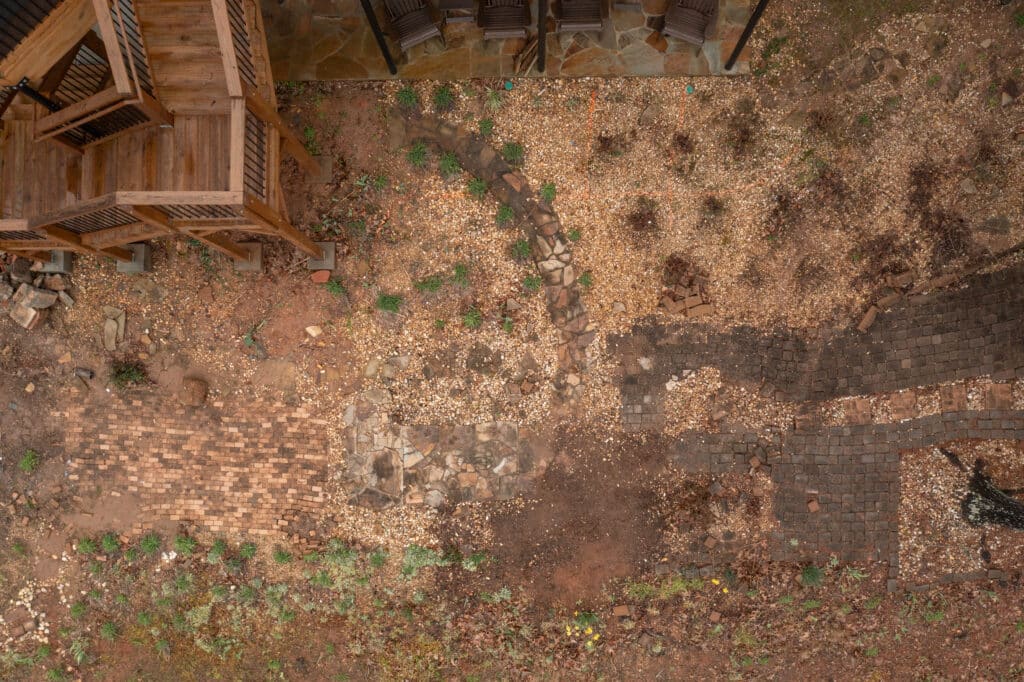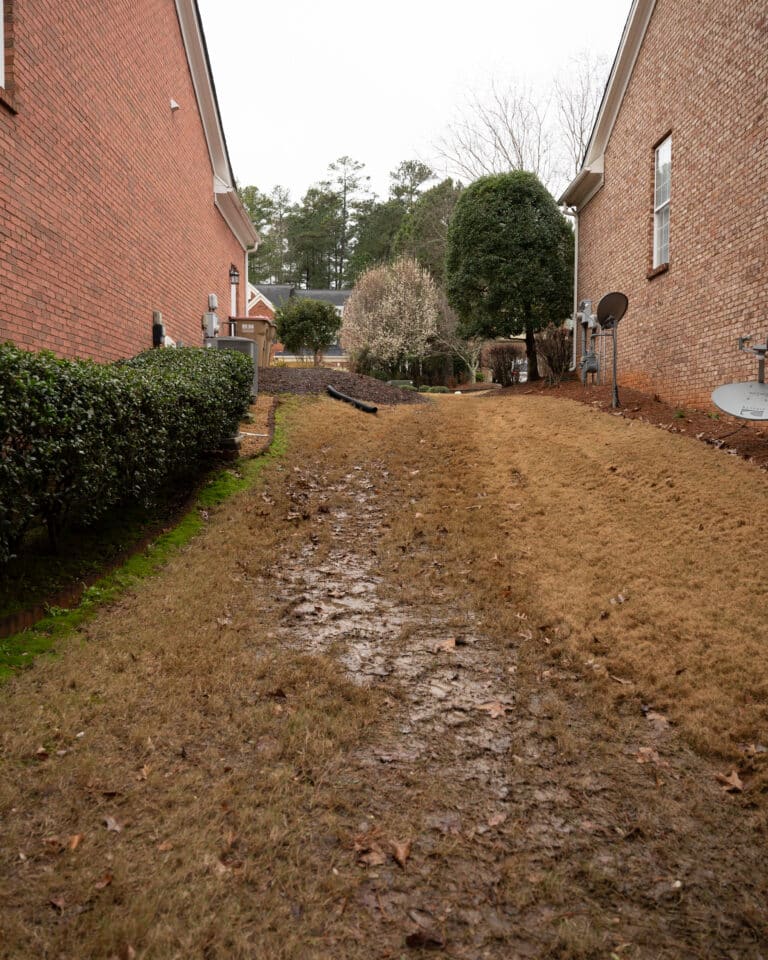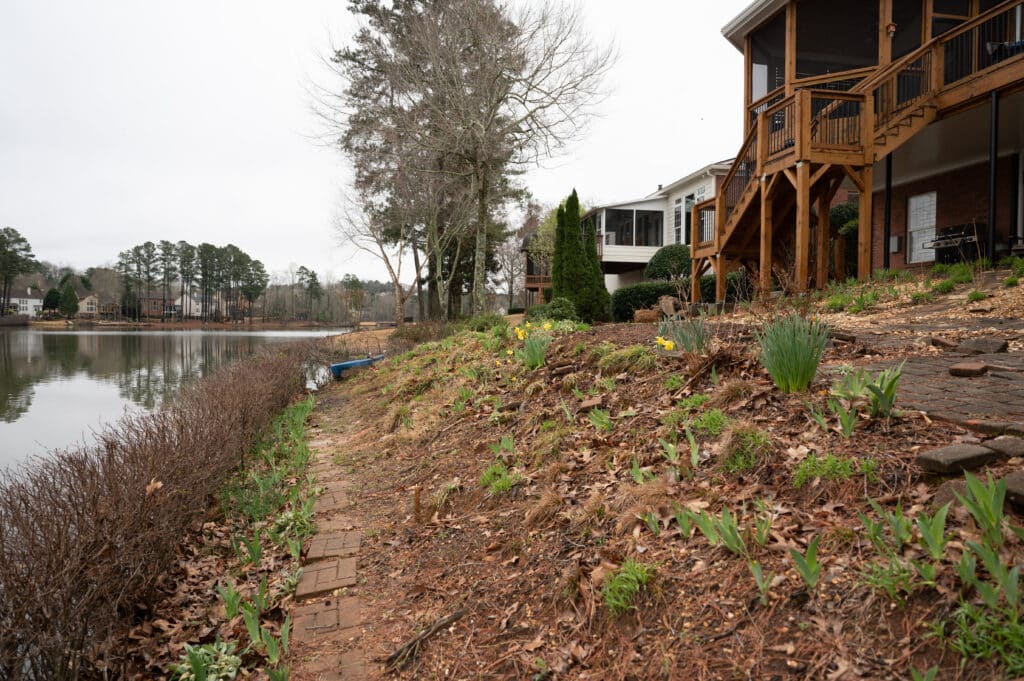 After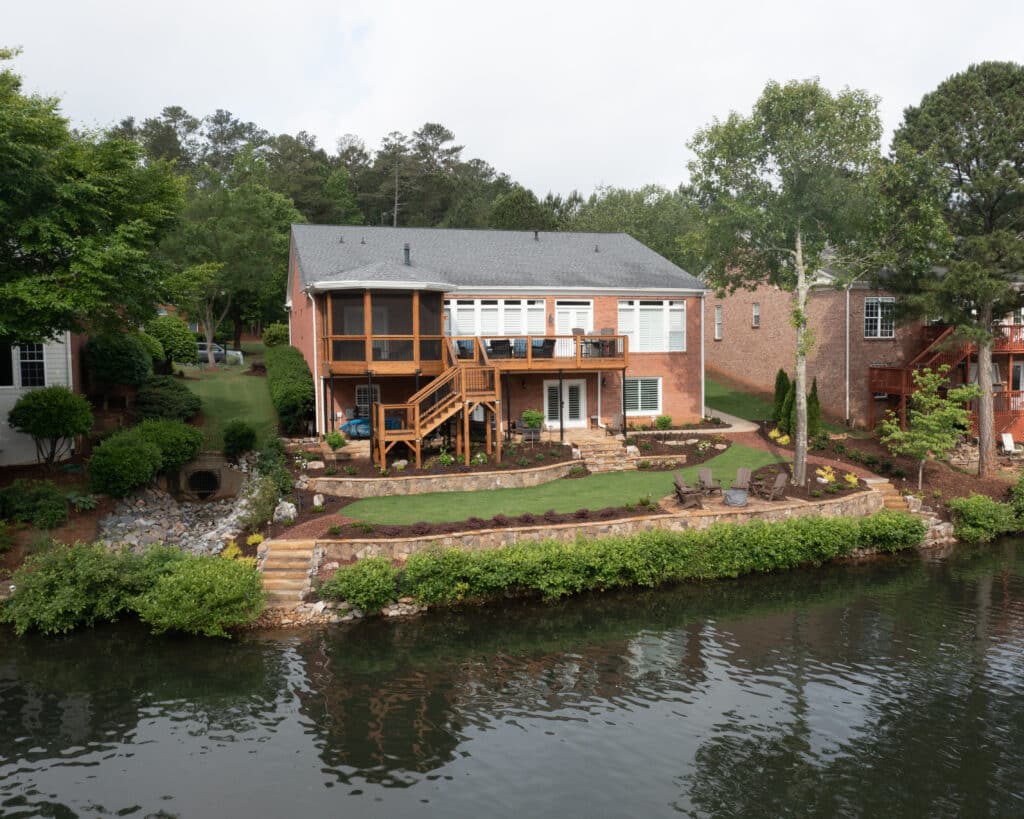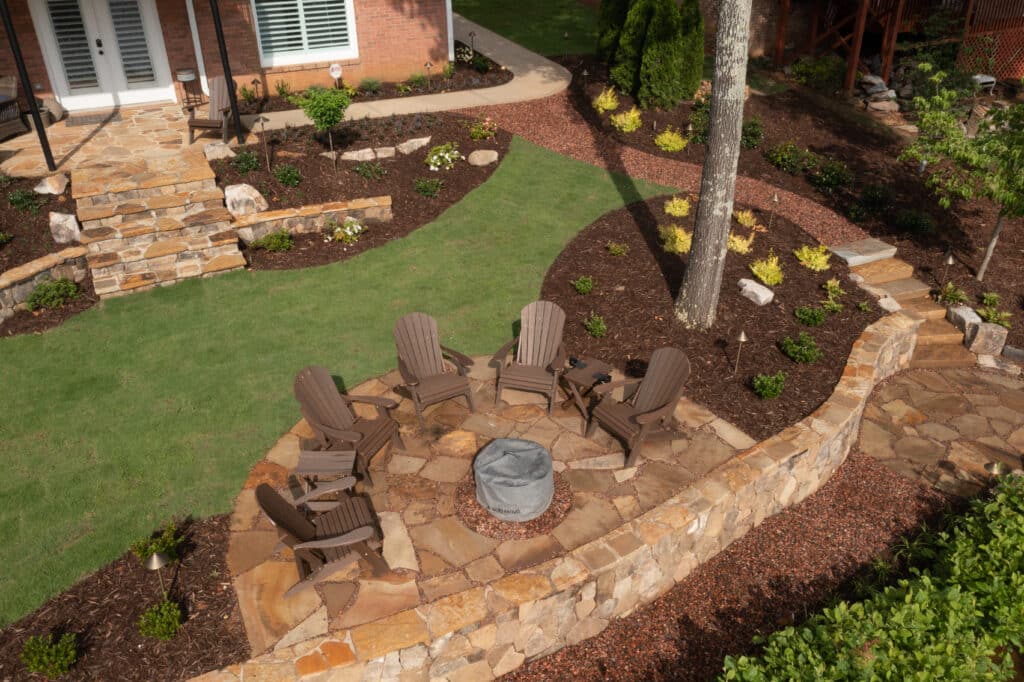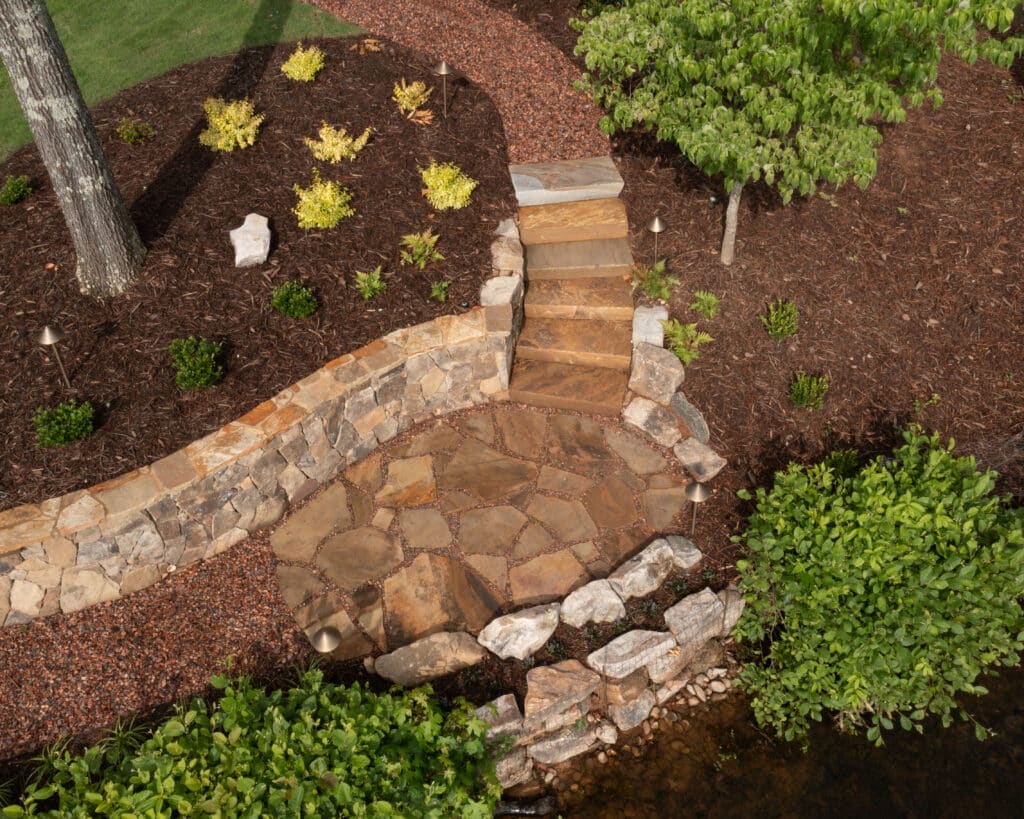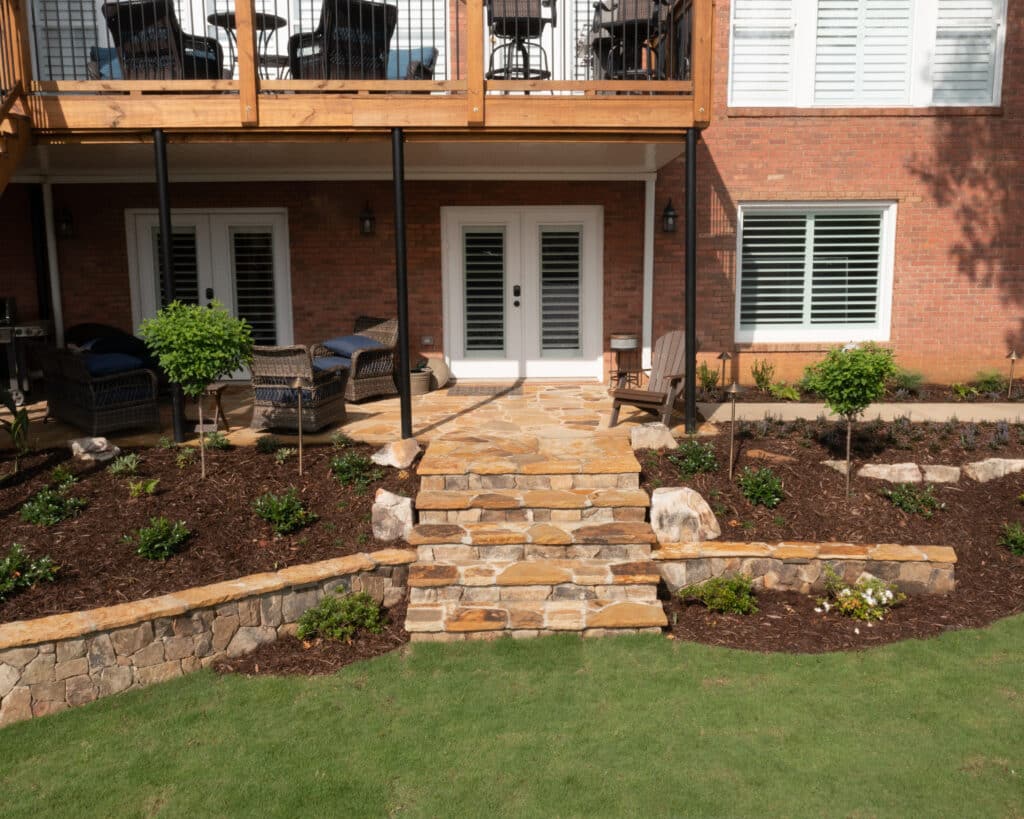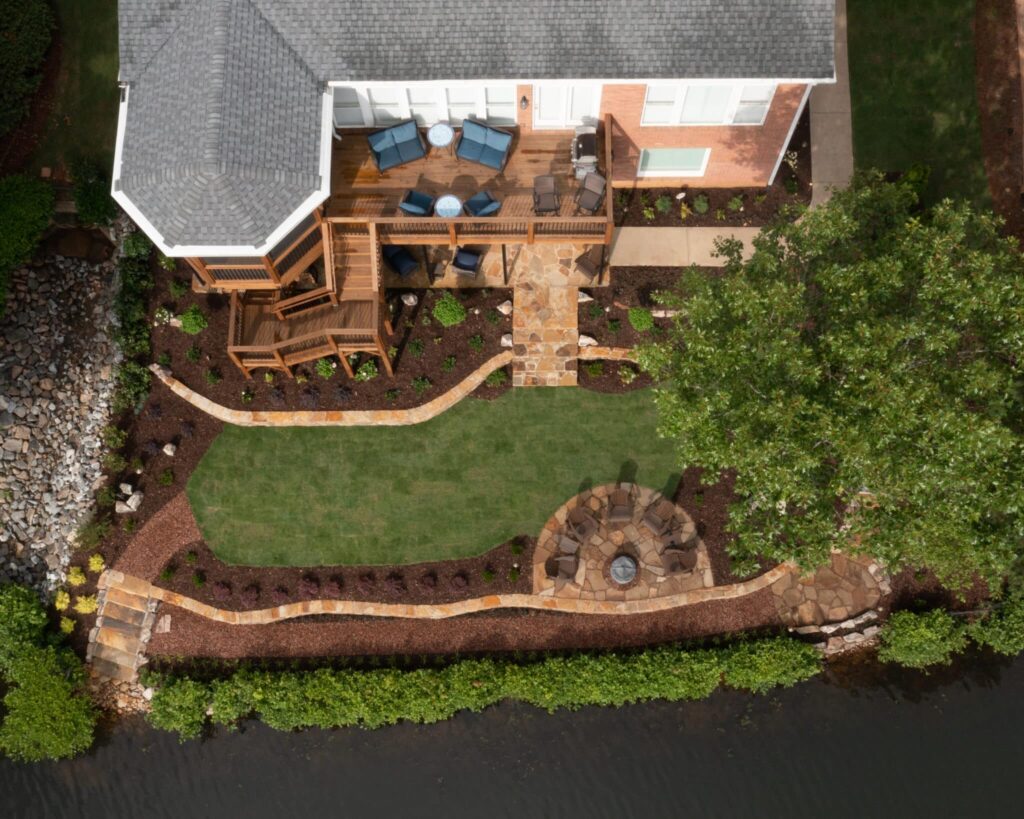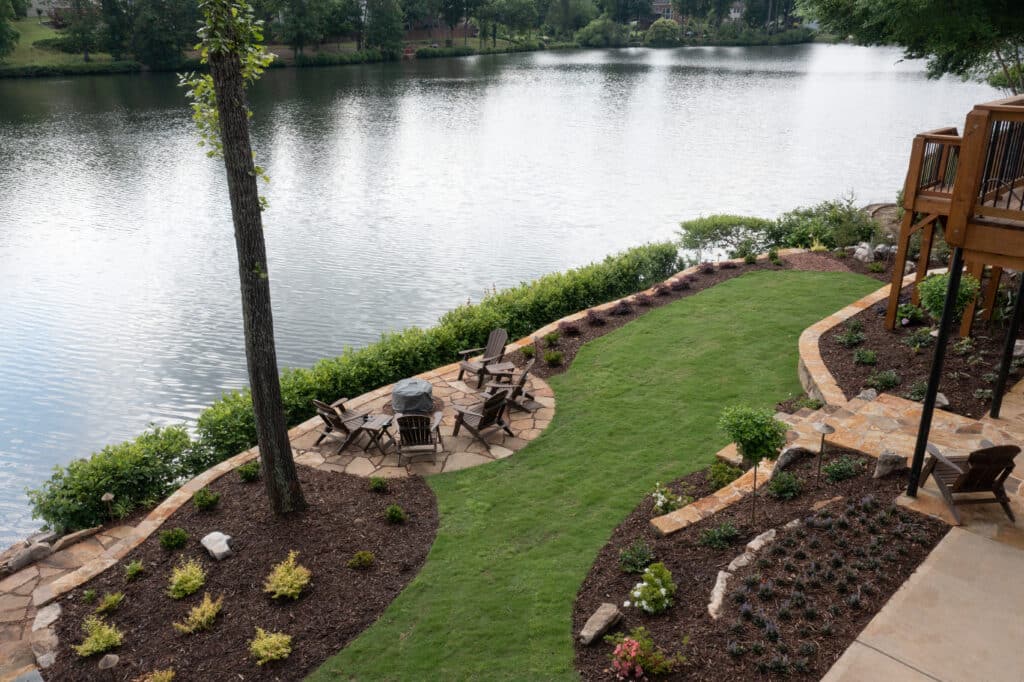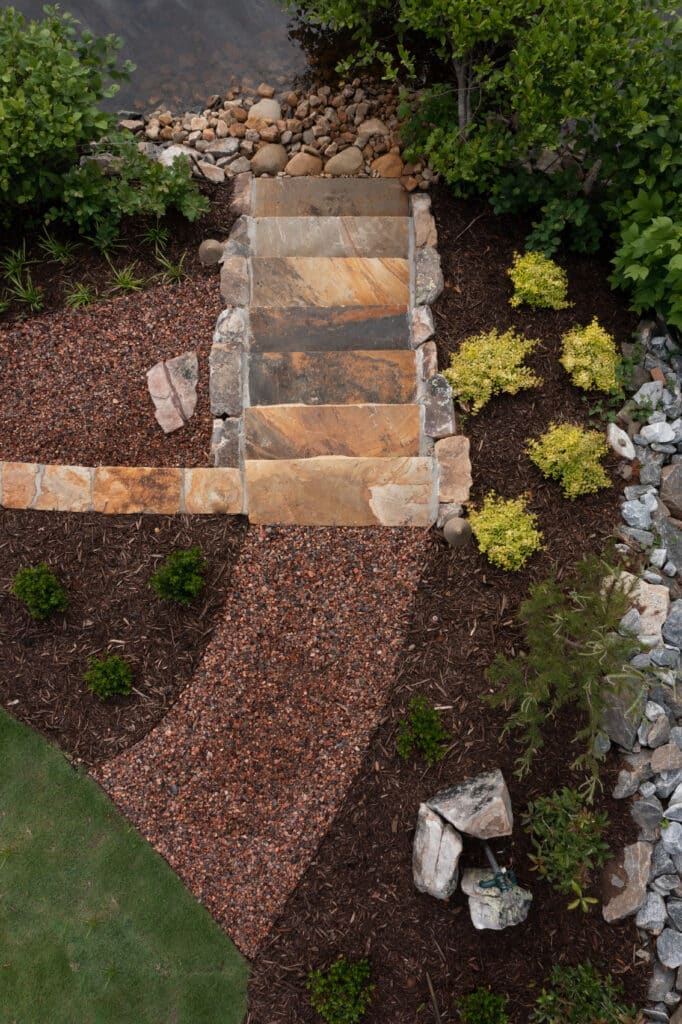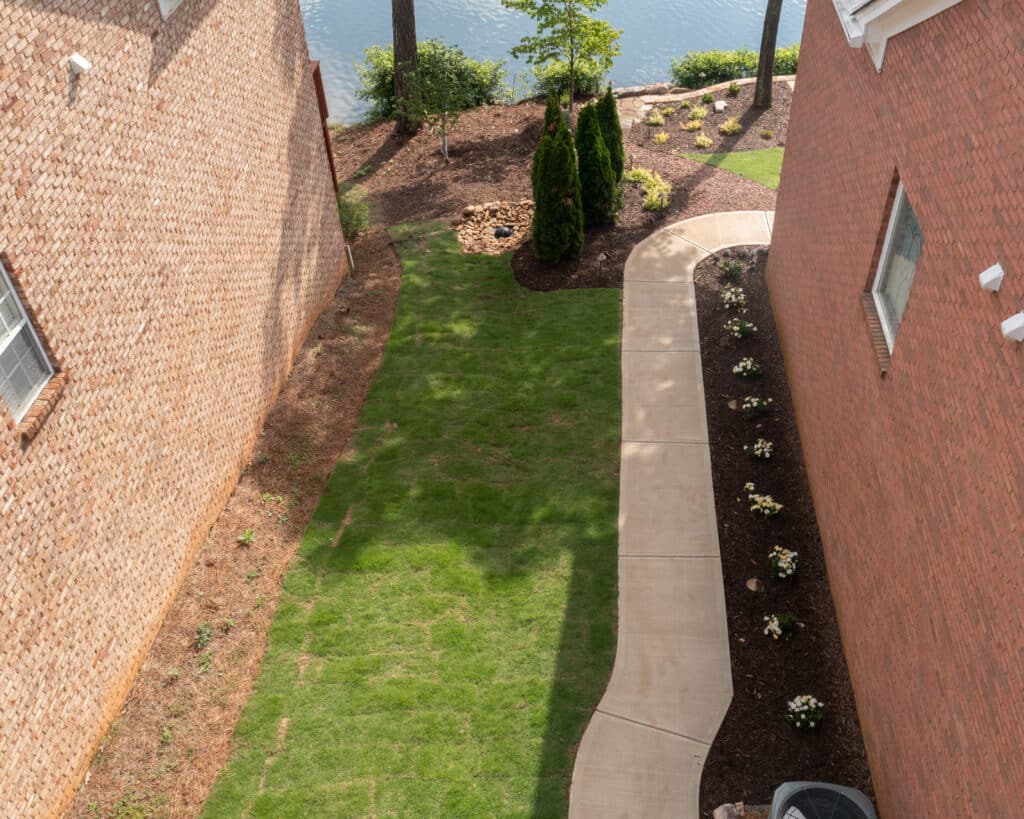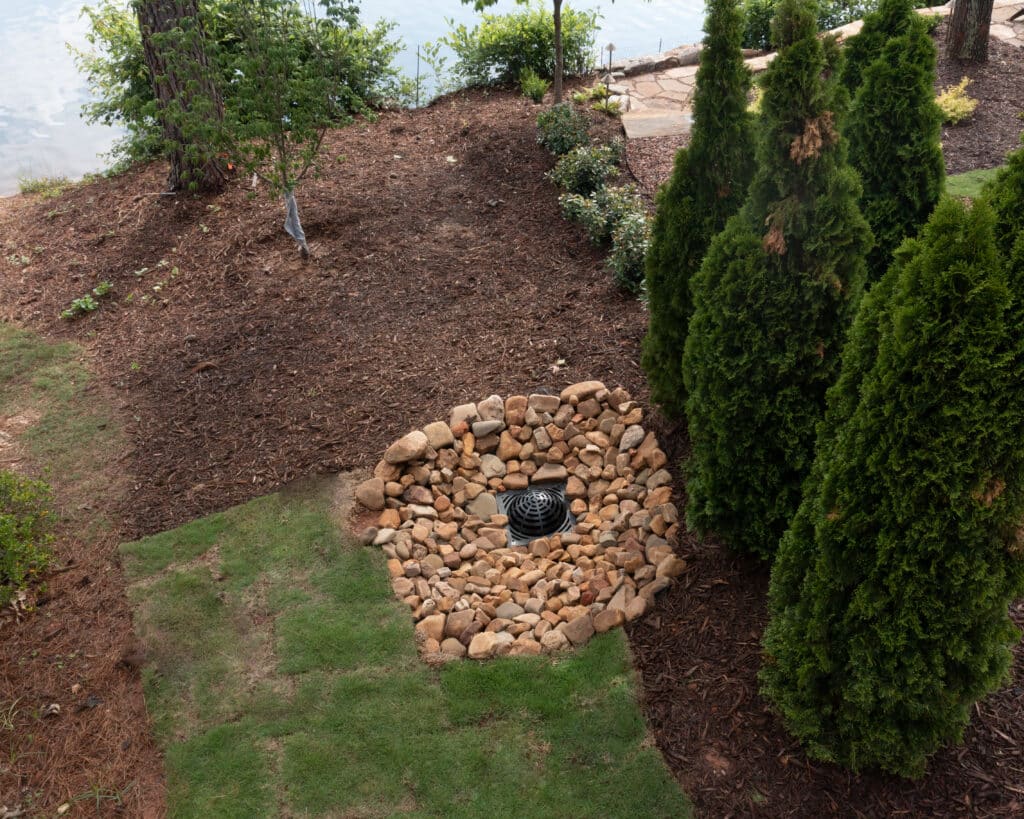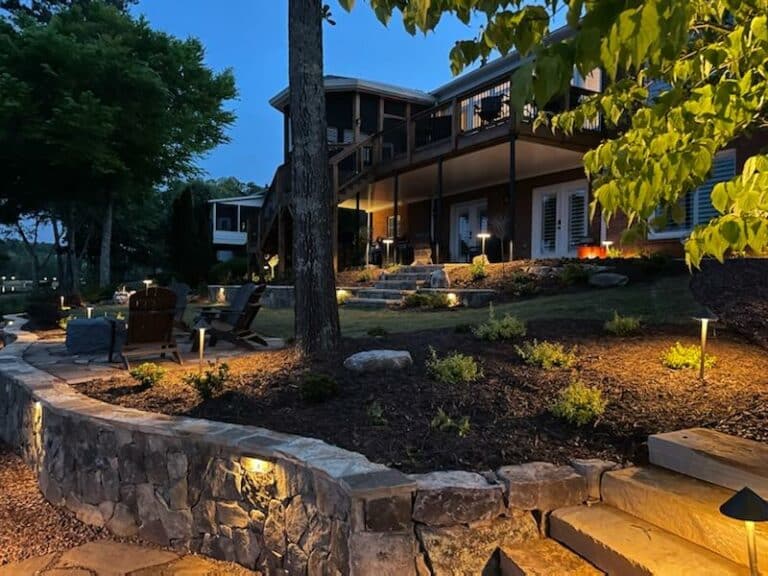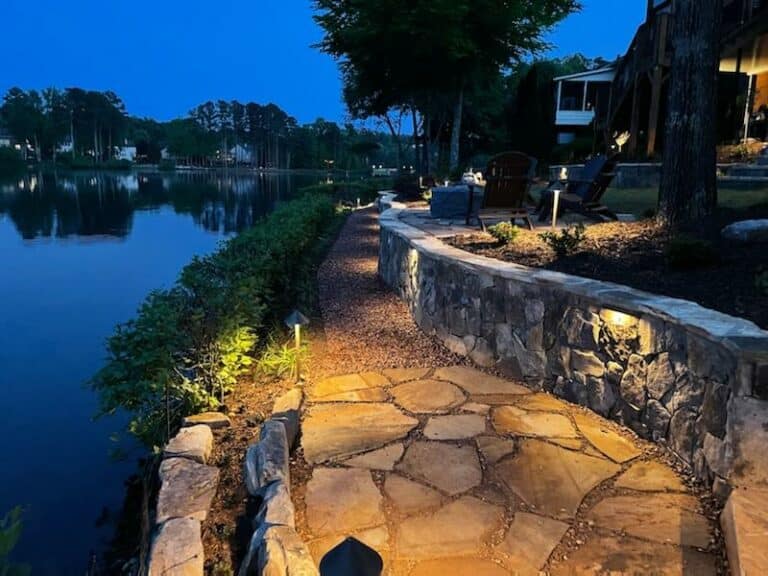 Your home is a sacred space so we don't take it lightly when you hire us. From the first visit when Joe comes to evaluate and collect measurements to the final flagstone that Donald's crew lays, our goal is to create the space you've always wanted. We're not fly-by-night contractors that leave trash and damaged sod behind. A five-star review from each client is the only option in our minds. During your project, if we damage sod or disturb some mulch we fix it without question. Everyone at Whitwell Landscaping has your best interest in mind. Robin may be our "office" lady but she often makes in-person visits to clients to make sure they are satisfied and know we will come back to make adjustments if need be. Joe has been in this industry for twenty-five-plus years, but coming to visit a client and spread some paver sand with the crew isn't below him. Issues always happen in big projects, whether it's a sprinkler head that you don't want it or the paver color you chose is out of stock, however, we always work to find solutions for you. At Whitwell Landscaping your happiness is our only priority.
Related Posts: