Buford Hardscape Company
Buford Hardscape Company
Do you have a hardscape project that requires expert input? New hardscape can create an inviting environment in your front or back yard. Whitwell Landscaping has extensive hardscape expertise.
We have designed and installed many different hardscape projects and worked with many types of materials including: Flagstone, Bluestone, Pressure Treated Timbers and Modular Block to name a few. Whether your project is a simple walkway or a new retaining wall, call us to discuss.
Hardscape Design Contractor Buford
You may need a hardscape to fix a drainage problem or you may just want to create a beautiful new environment in your yard. Call Whitwell Landscaping and we will meet you at your home to discuss your hardscape plan. Once we understand your needs for your new hardscape, we will provide detailed hardscape plans for your project. Our hardscape design architect has completed many different types of drawings and worked with a wide variety of topographies.
Please call or contact our Buford Hardscape Company today to schedule your free on-site consultation for any of these installations.
Custom Arbors
Fences
Hardscapes
Irrigation Systems
Outdoor Fireplaces
Patios/Flagstone Patios
Ponds | Koi Ponds
* We have a minimum hardscape and installation charge of $2,000.
What Our Clients Are Saying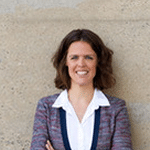 Complete landscape re-design from a wonderful team




My husband and I had a great experience with Whitwell Landscaping from start to finish. Robin returned calls/texts quickly and
always had a pleasant demeanor. She made everything easy by answering all my questions and coordinating communication
between everyone involved. The landscape designer who works with the company, Bill, was probably the nicest man I have ever met.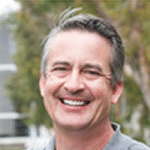 S Kosmala




Work is now complete and I am very pleased with the result and with his attention to my concerns and to job details. Thanks!
Buford Hardscape Designer, Buford Hardscape Installer